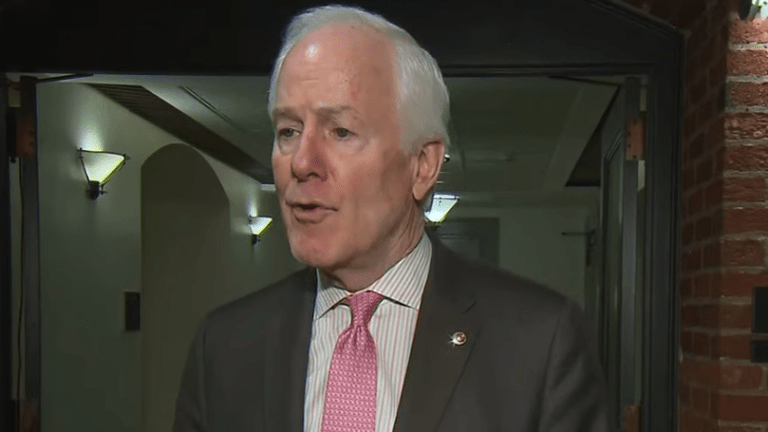 Sen. John Cornyn slammed over 'racist' COVID-19 remarks
GOP Sen. John Cornyn is under fire for racist remarks he made about the COVID-19 origins, pointing the finger solely at China.
 "China is to blame because the culture where people eat bats and snakes and dogs and things like that, these viruses are transmitted from the animal to the people and that's why China has been the source of a lot of these viruses like SARS, like MERS, the Swine Flu," the Texan senator told The Hill.
Trump's administration has been criticized for repeatedly calling the virus the "Chinese virus" and singling out the Asian community. It seems that his party is happy to follow suit.
USA Today reported that the National Council of Asian Americans and Pacific Islanders replied to Cornyn's remarks, saying that "there are over 1M Asian Americans in your state. These are wildly irresponsible comments when anti asian hate crimes are on the rise."
Cornyn is standing by his choice of words.
"We're not talking about Asians," he said. "We're talking about China, where these viruses emanate from, which … created this pandemic."
"China has been the source of a lot of these viruses like SARS, like MERS and swine flu and now the coronavirus," he said. "So I think they have a fundamental problem, and I don't object to geographically identifying where it's coming from."
Since the increasing finger-pointing at China, attacks against Asians globally have increased as terrified Americans continue to be gaslighted by the administration. Trump undoubtedly hoping this will help secure his election come November.