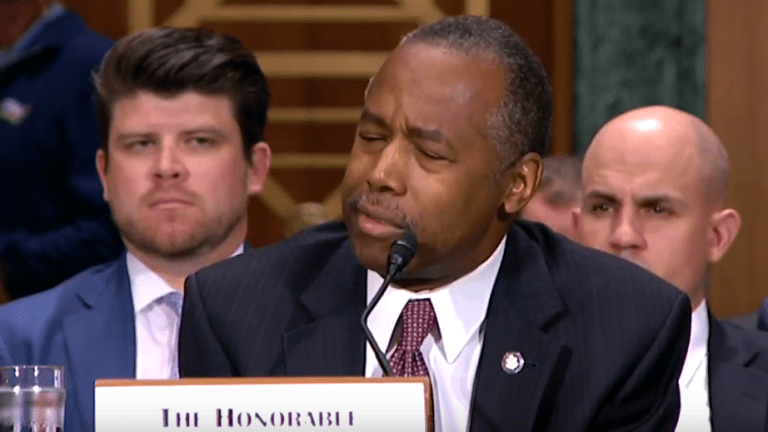 Sen. Doug Jones slams HUD Secretary Ben Carson over housing discrimination
Alabama Senator Doug Jones tore into HUD secretary Ben Carson over his plans to roll back an Obama-era policy that helped people to sue against unfair practices in housing.
"We can all agree that housing discrimination still exists in this country. Black home ownership rates are down to just 40 percent. That is not just because of discrimination, I get that. We're still pulling out of a recession. But the fact is, they're down to 40 percent and Black homeownership is actually lower now than it was in 1968 when the Fair Housing Act was passed," Jones said during the U.S. Senate Committee on Banking, Housing, and Urban Affairs.
 "I would also like to point out that you have the ability to bring Secretary-initiated complaints. President Obama did it an average of 10 times a year. President Bush did it an average of five times a year. But in the two and half years of the Trump Administration, we have zero that you have initiated. So a cynic would say that this new rule is in part to justify the inaction of HUD in bringing these complaints when we know that they exist."
Jones did not go easy on bumbling Carson:
 "My question is simple: explain this to me. Explain why we need this rule [and] why it is important. Why do we need this when we know [housing discrimination] exists? Give me an opportunity, give us an opportunity, explain why you are going to make it nearly impossible for people to bring disparate impact statements."
"As far as disparate impact is concerned, we are trying to bring it into alignment with the Supreme Court ruling…" Carson replied.
Jones officially launched his campaign for re-election in Alabama in 2020.