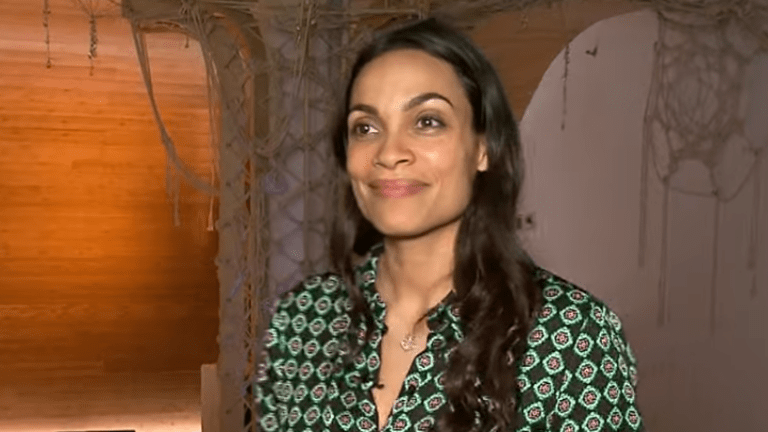 Sen. Cory Booker's girlfriend shares message of support following exit from presidential race
Sen. Cory Booker may have dropped out of the presidential race, but his girlfriend, actress Rosario Dawson wants the politician to know that she's still in his corner.
"My love, I'm always impressed with how you exude such grace and civility while expressing your passion and brilliance in response to these tumultuous times," the Daredevil actress, 40, wrote on Instagram alongside a photo of the couple kissing. 
"I'm so grateful for your voice and dedication. Your love lifts us all up. Thank you. You and your team continue to grow humanity and build community daily, giving me faith that indeed We Will Rise. I see you. I love you!"
 Booker announced Monday that he is dropping out of the Democratic presidential race, leaving just one Black candidate in the Democratic Primary.
"Nearly one year ago, I got in the race for president because I believed to my core that the answer to the common pain Americans are feeling right now, the answer to Donald Trump's hatred and division, is to reignite our spirit of common purpose to take on our biggest challenges and build a more just and fair country for everyone," Booker said in an email to supporters. 
"I've always believed that. I still believe that. I'm proud I never compromised my faith in these principles during this campaign to score political points or tear down others."