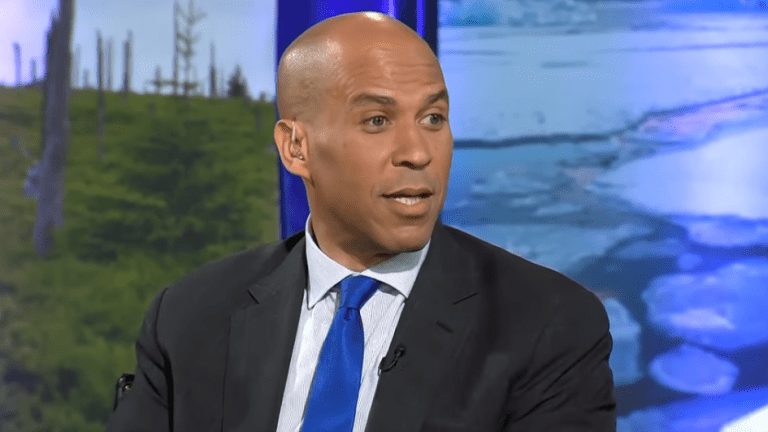 Sen. Cory Booker needs $1.7 million in donations to continue presidential campaign
Sen. Cory Booker has to raise at least $1.7 in the next ten days or the presidential candidate has no "legitimate long-term path forward." 
The news comes from a memo to staff from the campaign manager obtained by NBC News.
"Without a fundraising surge to close out this quarter, we do not see a legitimate long-term path forward," Campaign Manager Addisu Demissie wrote in the memo to staff and supporters. "The next 10 days will determine whether Cory Booker can stay in this race."
The memo continues:
"If our campaign is not in a financial position to grow, he's not going to continue to consume resources and attention that can be used to focus on beating Donald Trump, which needs to be everyone's first priority," Demissie wrote.
"Booker might not be in this race for much longer — the same is true for other important voices in the field," Demissie said, adding,b"I want to be clear: This isn't an end-of-quarter stunt or another one of those memos from a campaign trying to spin the press. This is a real, unvarnished look under the hood of our operation at a level of transparency unprecedented in modern presidential campaigns."
A new NBC/Wall Street Journal poll has revealed that former Vice President Joe Biden is in the lead in the first national polling after last week's Democratic presidential debate.
Sen. Bernie Sanders of Vermont was at 14%, South Bend, Indiana, Mayor Pete Buttigieg at 7% and Sen. Kamala Harris of California at 5%. Businessman Andrew Yang clocked in at 4%, Sen. Amy Klobuchar of Minnesota at 2% and Sen. Cory Booker of New Jersey at 2%. All the rest of the tested field landed at 1% or less.