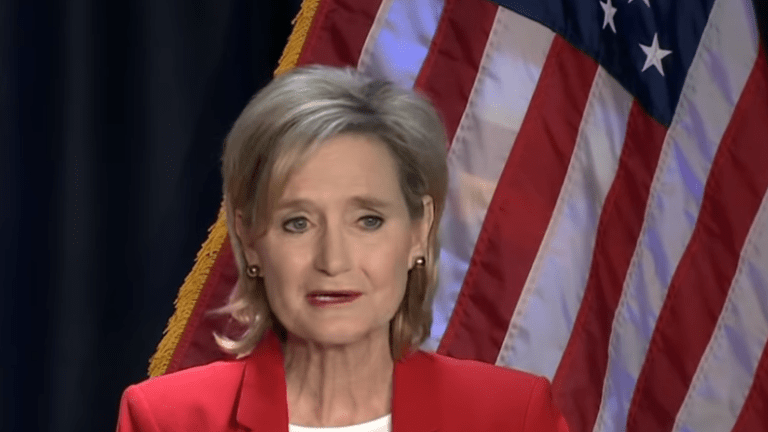 Sen. Cindy Hyde-Smith Apologizes for Public Hanging Remark
Sen. Cindy Hyde-Smith has issued an apology for her public hanging remarks.
The apology was directed to "anyone that was offended" by her remark that she would gladly attend a "public hanging" if one of her supporters invited her.
During a public debate of the runoff Senate election between Hyde-Smith and Democrat Mike Espy, the Republican senator apologized before accusing the Democrats of twisting her words for political gain.
"My comments [did not] mean I would enjoy any type of capital punishment sitting there witnessing this. You know, for anyone that was offended by my comments, I certainly apologize. There was no ill will, no intent whatsoever in my statements. [...] This comment was twisted and it was turned into a weapon to be used against me. A political weapon used for nothing but personal and political gain by my opponent."
Her opponent Epsy dismissed her attempt to spin the backlash.
"No one twisted your comments because your comments were live, it came out of your mouth," Espy said. "I don't know what's in your heart, but we all know came out of your mouth."
Things could go from bad to worse for Mississippi Republican after a public Facebook post of her dressed up as a Confederate soldier have surfaced on the internet.
Things are not looking good. She has not yet released a statement about the image and it has not been deleted from her profile.
If Epsy wins the race, he will become the first Black U.S. senator from Mississippi since 1883 if he wins. 
We're rooting for him.