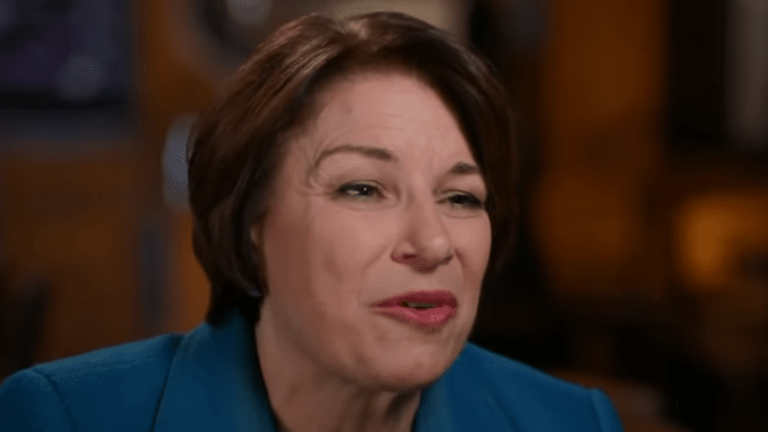 Sen. Amy Klobuchar on reparations: "It doesn't have to be a direct pay for each person"
Sen. Amy Klobuchar (D-Minn.) is the latest Democrat to weigh in on reparations.
Speaking on NBC's 'Meet The Press,' Klobuchar said:
"I believe that we have to invest in those communities that have been so hurt by racism.
"It doesn't have to be a direct pay for each person, but what we can do is invest in those communities, acknowledge what's happened," Klobuchar said. "And that means better education. That means looking at—for our whole economy—community college, one-year degrees, minimum wage, childcare, making sure that we have that shared dream of opportunity for all Americans. And I'll tell you this: You know, we may look different, we may pray different, but we all have that shared dream of America. And that is not being sent to many communities right now in this country. And it is hurting not just them, it is hurting our whole country."
Another presidential candidate, Sen. Elizabeth Warren (D-Mass.) has also 
"America was founded on principles of liberty and freedom and on the backs of slave labor. This is a stain on America. We're not going to fix that or change that until we address it head on.
"I support the bill in the House to appoint a congressional panel of experts [and] people who are studying this to talk about different ways we may be able to do it, and make a report back to Congress so that we as a nation can do what's right and begin to heal," the senator explained.
A House bill has been submitted to establish a congressional commission for slave reparations.