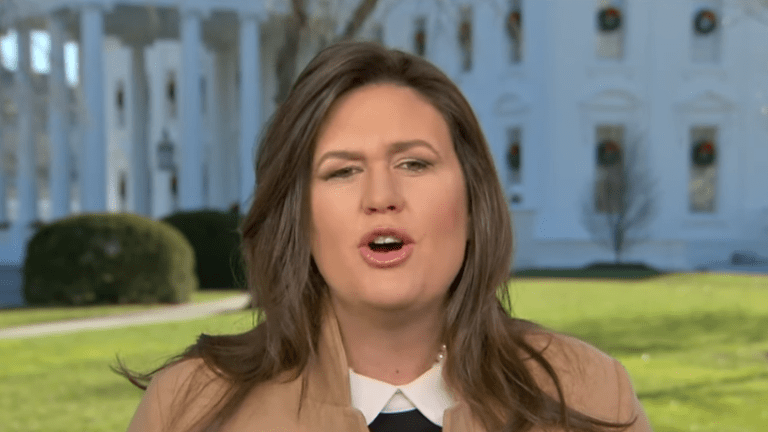 Sarah Sanders: "The FBI we know had Clear Political Bias"
Press secretary Sarah Huckabee Sanders spoke to Fox News about the sentencing of Michael Flynn, and accused the FBI of political bias.
Sanders accused the FBI of "every standard protocol that they have" to make a case that former National Security Adviser Michael Flynn lied to federal investigators.
"We know that because of James Comey's actual comments that they threw FBI protocol out the window for one reason only, because it was the Trump administration and they thought they could and could get away with it... It gives a lot of concern how this was conducted. They even convinced Michael Flynn not to include White House counsel's office in the interview. A lot of problems here and we'll see what the judge does later today."
Sanders she continued:
"And the FBI we know had clear political bias. We've seen that time and time again. One thing we're 100 percent sure on — the president made the right decision in firing James Comey because every day we learn more and more all of the things that he did that were so far out of bounds for what the FBI director should do. And we'll see how that plays out in court today."
Watch the interview with Fox below.