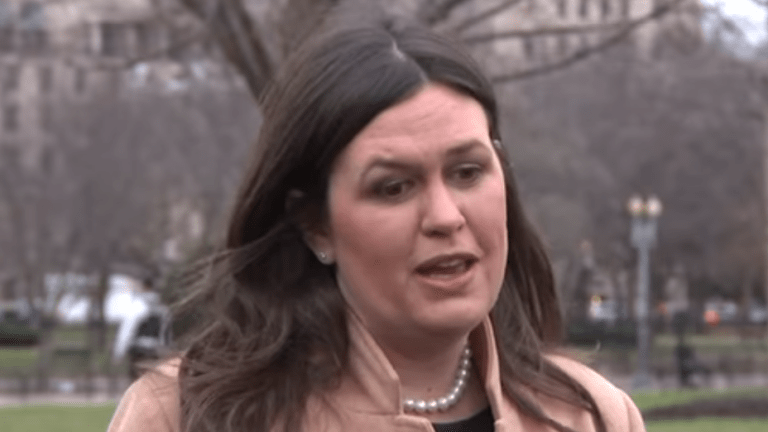 Sarah Sanders calls Steve King's remarks on White Supremacy "Abhorrent"
Press secretary, Sarah Sanders has called Steve King's comments about white supremacism, "Abhorrent."
"Steve King's comments were abhorrent," White House press secretary Sarah Huckabee Sanders told reporters outside the West Wing.
Rep. Steve King's (R-Iowa) faced backlash last week after stated that he did not understand why the term 'white supremacist' was offensive.
"The Republican leadership, unlike Democrats, have actually taken action when their members have said outrageous and inappropriate things," Sanders said.
Several Republicans, including House GOP Conference Chairwoman Liz Cheney (Wyo.), have demanded that King resigns from his position.
King told the New York Times last week:
"White nationalist, white supremacist, Western civilization — how did that language become offensive? Why did I sit in classes teaching me about the merits of our history and our civilization?" 
Former speaker of the house, Paul D. Ryan publicly condemned King for his words.
"We must be clear. White supremacy is repulsive. This bigotry is counter to all this country stands for. There can be no moral ambiguity."
But many are questioning Republicans as to why they have been so forthcoming with condemning King but silent when it comes to the president, who has made many controversial statements since taking office, even referring to himself as a 'nationalist.'
Trump also raised eyebrows following his response to the 2017 white nationalist protest in Charlottesville, Va., where a counter-protester was killed. The president publicly stated that there were good people on "both sides" of the protest.