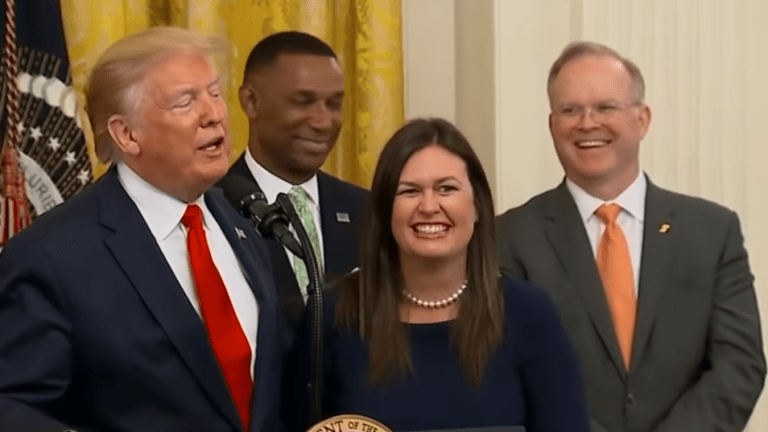 Sarah Huckabee Sanders resigns as White House Press Secretary
White House press secretary Sarah Sanders step down from her position at the end of the month, which will likely be a crushing blow to the Trump administration.
"After 3 1/2 years, our wonderful Sarah Huckabee Sanders will be leaving the White House at the end of the month and going home to the Great State of Arkansas...." Trump announced on Twitter.
"....She is a very special person with extraordinary talents, who has done an incredible job! I hope she decides to run for Governor of Arkansas - she would be fantastic. Sarah, thank you for a job well done!"
Sanders has not responded to Trump's suggestion that she run for Arkansas governor. The earliest she could run would be in 2022.
"The most important job I'll ever have is being a mom to my kids and it's time for us to go home. Thank you Mr. President!" Sanders tweeted later.
Sanders stood on the front line in defense of Trump since her promotion to the job. She is a master of stone-walling and has even been accused of lying on behalf of the president on several occasions.
Special counsel Robert Mueller's report revealed that Sanders admitted to investigators that she had made an unfounded claim that "countless" FBI agents had reached out to express support for Trump's decision to fire FBI Director James Comey in May 2017.
Her departure comes at a time where calls for Trump's impeachment are growing, with even members of the GOP admitting that their leader has committed impeachable acts.