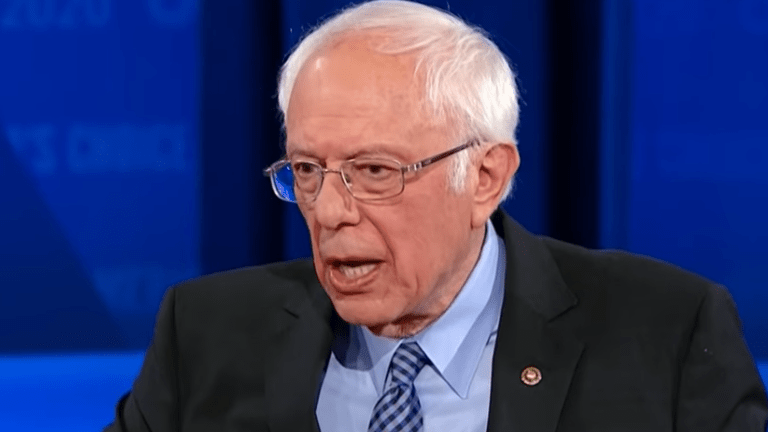 Sanders wants U.S. households to receive $2,000 a month over coronavirus pandemic
Sen. Bernie Sanders has weighed in on the government's plan to send out to phases of $1,000 checks to American adults across the country to help them during the COVID-19 -- suggesting that households should be provided with $2,000 a month until everything blows over.
"In this unprecedented moment, this will require an unprecedented amount of money. My own guess is that we'll be spending $2 trillion in funding to prevent deaths, job losses, and to avoid an economic catastrophe," Sanders explained.
Sanders made the proposal during a speech that outlined a package of measures aimed at increasing the capacity of the U.S. medical system and helping Americans survive the novel coronavirus pandemic.
"We can do it. We can address this crisis. We can minimize the pain," the 2020 Democratic presidential candidate said during a livestream.
Congress is currently working on a stimulus package that could cost more than $1 trillion, with more measures to combat the outbreak likely ahead. At least 5,984 cases have been reported in the U.S., and at least 100 people have died, according to data from Johns Hopkins University.
Earlier this week, Sen. Mitt Romney submitted a proposal to ensure that all Americans receive help from the government, adding that it would "build on" the coronavirus package approved by the House of Representatives last week.
"Every American adult should immediately receive $1,000 to help ensure families and workers can meet their short-term obligations and increase spending in the economy," a press release from Romney said Monday. "Congress took similar action during the 2001 and 2008 recessions. While expansions of paid leave, unemployment insurance, and SNAP benefits [the program formally known as food stamps] are crucial, the check will help fill the gaps for Americans that may not quickly navigate different government options.