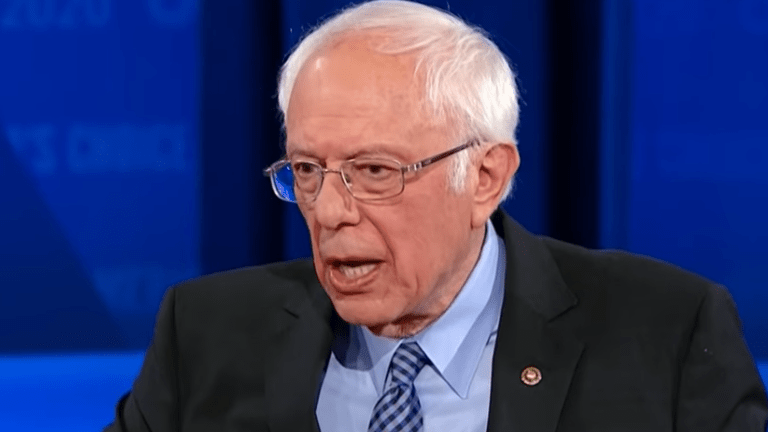 Sanders eyes female running mate for 2020
Sen. Bernie Sanders has said that if he is chosen is as the Democratic candidate, that he would choose a woman as his running mate.
"They would be women by the way who hold my political views," he told Fox News's Bret Baier and Martha MacCallum at a town hall per The Hill.
The likely choice would be Sen. Elizabeth Warren, but Warren has not yet endorsed any of the candidates and is showing no signs of throwing her support behind Sanders.
Former vice president Joe Biden has also hinted at a similar plan of action.
"They're all capable of being president," Biden said on NBC's Nightly News.
"And not just those, but [Sen.] Amy Klobuchar," Biden added. "There's a whole range of people who have endorsed and all I can tell you is it would be presumptuous for me to decide who is going to be vice president. I'm not even the nominee yet."
Over the weekend, Harris endorsed Biden:
"When I started my run for president, I said America needs a president who reflects the decency and dignity of the American people; a president who speaks the truth; and a president who fights for those whose voices are too often overlooked or ignored. I still believe that to this day. That is why I am proud to announce I am endorsing my friend, Vice President Joe Biden, for President of the United States," Harris said in a statement on Sunday.
Biden then thanked Harris for her endorsement on Sunday, saying "from our family: thank you."
"Kamala -- You've spent your whole career fighting for folks who've been written off and left behind -- and no small part of that alongside Beau. From our family: thank you," the former Vice President said in a retweet of her endorsement.
There is some speculation that Biden will tap Harris as his VP.