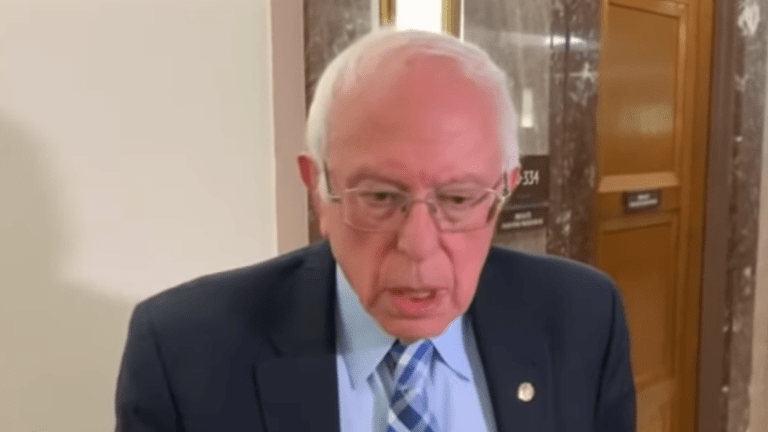 Sanders: 'Bloomberg won't create 'energy' needed to beat Trump'
Vermont senator and presidential candidate, Bernie Sanders, has taken aim at Michael Bloomberg, saying that he believes that Bloomberg won't create the "energy" needed to beat President Doland Trump.
"The simple truth is that Mayor Bloomberg, with all his money, will not create the kind of excitement and energy we need to have the voter turnout we must have to defeat Donald Trump," Sanders said of the former New York Mayor on Saturday at a Democratic Party gala in Las Vegas, per Reuters.
He also took a swipe at Bloomberg's 'stop and frisk' policy which targeted African Americans in mass numbers.
In 2013, a federal judge ruled that stop-and-frisk tactics employed by the New York Police Department violated the constitutional rights of minorities. Bloomberg has since apologized, but the damage caused by the policy is irreparable.
"We will not create the energy and excitement we need to defeat Trump if that candidate pursued, advocated for, and enacted, racist policies like stop-and-frisk, which caused communities of color in his city to live in fear," Sanders said Saturday, according to Reuters. 
A Bloomberg spoke to The Hill about Sanders' recent remarks, stating that "as mayor, Mike raised taxes on the wealthy and supported an increase in the minimum wage and the Earned Income Tax Credit."
"As president, Mike will raise rates on high-income earners, tax capital income more equitably, close loopholes, and bolster enforcement. He will get it done because he's done it before," the spokesperson said. 
Bloomberg is one of the front-runners in the Democratic primary race, along with former Vice President, Joe Biden, and Sanders.