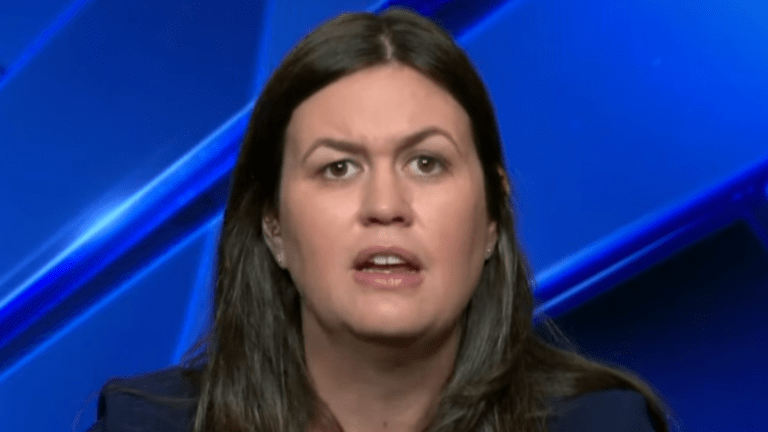 Sanders apologizes to Biden for mocking his stutter
Former White House Press Secretary Sarah Huckabee Sanders has been forced to issue an apology after catching heat for mocking former Vice President Joe Biden's stutter during the Democratic presidential debate.
Biden grew up with a speech impediment and, during the debate, recalled how a little child approached him, saying "I can't talk," mimicking the child's stutter.
"I I I I I I I I I I I I I I I hhhave absolutely no idea what Biden is talking about. #DemDebate," Sanders posted to Twitter.
But Sanders wasn't laughing for long as Twitter quickly schooled her about her ignorant tweet.
"To be clear was not trying to make fun of anyone with a speech impediment. Simply pointing out I can't follow much of anything Biden is talking about," she wrote.
Biden's official Twitter account hit back Sanders shortly after:
"I've worked my whole life to overcome a stutter," he said. "And it's my great honor to mentor kids who have experienced the same. It's called empathy. Look it up."
Sanders then replied, "I actually didn't know that about you, and that is commendable. I apologize and should have made my point respectfully."
Last month Sanders hinted that she might run for Arkansas governor.
During an interview with the New York Times, Sanders said the following:
"There are two types of people who run for office: People that are called and people that just want to be a senator or governor. I feel like I've been called," she told The Times.
Sanders, the daughter of Mike Huckabee, the state's governor from 1996 to 2007, will have to wait until Asa Hutchinson's term ends in 2023, but has her eyes firmly on the prize.