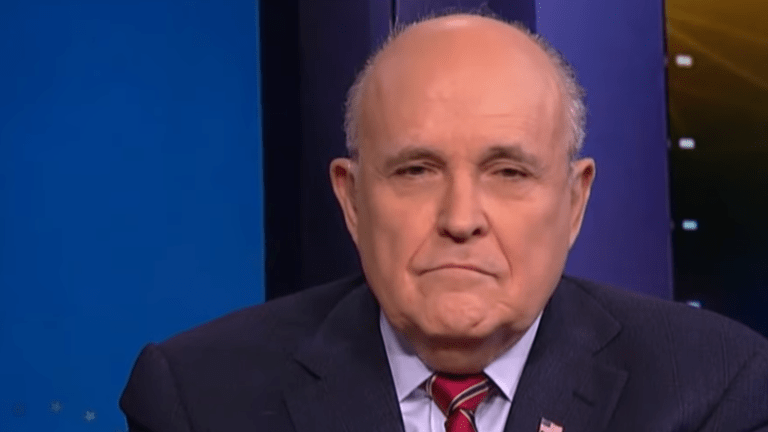 Rudy Giuliani torches Michael Cohen ahead of public testimony
President Trump's lawyer, Rudy Giuliani has slammed Trump's former lawyer, Michael Cohen ahead of Wednesday's public testimony.
"It's pathetic. This is a lawyer who tapped (sic) his own client when he claimed he was being loyal. If you believe him you are a fool," Giuliani told The Washington Post.
"Let's see if these Democrats want to ask about his many crimes that have nothing to do with anyone but his coterie of business associates with questionable connections," he added.
Cohen is set to testify Wednesday to the House Committee on Oversight and Reform.
"I know what Mr. Trump is," Cohen wrote in his prepared testimony. "He is a racist. He is a conman. He is a cheat."
The former Trump Organization employee will allege that the president has a history of making racist remarks and that the president knew in advance that Roger Stone, the politically connected Republican operative who worked as an informal adviser to Trump's presidential campaign, coordinated with WikiLeaks to dump a tranche of Democratic National Committee emails during the 2016 election.  
"Michael Cohen was one of many lawyers who represented me (unfortunately)," Trump wrote on Twitter. 
"He had other clients also. He was just disbarred by the State Supreme Court for lying & fraud. He did bad things unrelated to Trump. He is lying to reduce his prison time. Using Crooked's lawyer!"
Watch Cohen's testimony below.