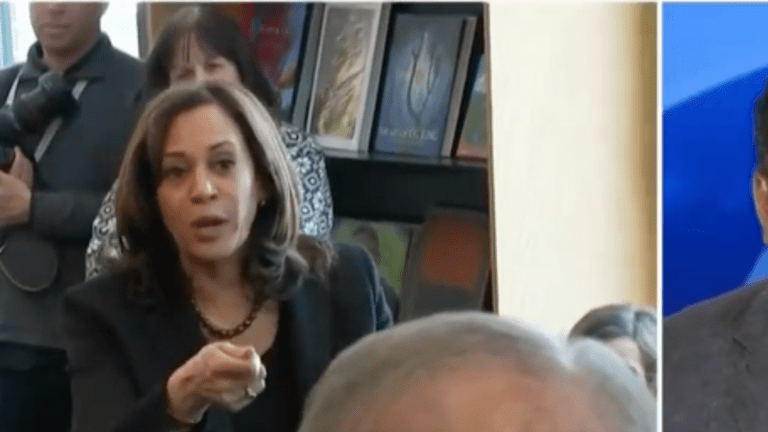 Roland Martin: Blacks are Responsible for Donald Trump Jr.'s Racist Tweet
In a now deleted retweet, Donald Trump Jr. seemingly supported an attack on Kamala Harris' ethnic background from a black Twitter user. The tweet rapidly became the fuel for birtherism advocates that Roland Martin says was developed to distract black voters.
Kamala Harris has proven herself a strong candidate in the latest Democratic Debates, which has subjected her to sexist and racial criticism. On a MSNBC panel, Roland Martin lists key points in which Trump Jr.'s retweet is a premeditative tactic to cause black chaos.
Martin defends Harris as a black woman, dismissing comments about the degree of her "blackness" as a central topic. Martin expresses that within the black community there needs to be a refocus from questioning Harris' ethnicity to questioning her policy standards.
"I understand that folks are talking about Donald Trump Jr retweeting this. But really, you've got asinine black folks out there, who are the ones who are questioning her blackness. And they are shameful, they are despicable and they should be called out at every turn."
He continues by stating that the damage of this racist narrative from fake websites and Republicans is an effort to disrupt a fair and balanced presidential run. This is a tactic utilized to ensure Americans are not being equipped with accurate information to make the right political decisions. 
Martin then demands civil rights leaders, black caucuses, to confront these opposition tactics to stop further suppression and distraction in the black community. Warning that Russian will tap into into this movement if it is not corrected soon.
"Don't be surprised if you see Russia in 2020 pick up on this, to ferment descent in the black community."
Watch the clip below: