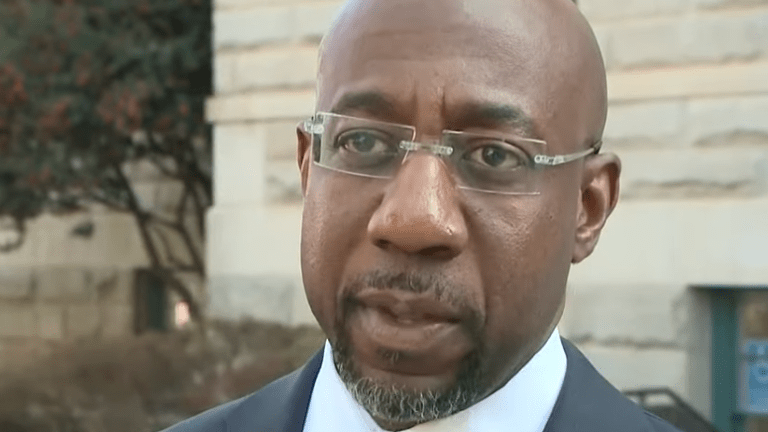 Rev. Raphael Warnock enters Georgia Senate race
The Rev. Raphael Warnock, the senior pastor at Martin Luther King Jr.'s historic church, has announced that he has entered one of Georgia's two U.S. Senate races.
Warnock will be running against U.S. Sen. Kelly Loeffler. He detailed his path from public housing in Savannah to the pulpit of Atlanta's Ebenezer Baptist Church in the video, where he made his priorities crystal clear.
 "This is going to be hard work. And it should be. Anybody running for office knows that it's hard work," Warnock said. "But I've always understood that my service extends far beyond the doors of the church."
Warnock has already received an endorsement from Stacey Abrams, the party's 2018 gubernatorial nominee. Some are convinced that a Democratic candidate could tap Abrams as a running mate for the 2020 election.
Abrams referred to Warnock as a "leader who sees all of us and serves all of us."
"I've always thought that my impact doesn't stop at the church door. That's actually where it starts," he said per AJC. "I love this country, and I believe that what makes America so great is that we've always had a path to make it greater."
Both Warnock and Abrams's policies are aligned and include a push to expand Medicaid, advocate for voting rights, and pursue economic incentives for disadvantaged Georgians. He believes that Georgia is ready for positive change.
"My father used to tell me every morning: 'Whatever it is, be ready.' I think Georgia is ready," Warnock said, adding that he was "ready to fight for the dignity of workers who are paid too little and pushed aside as government works for Wall Street corporations."