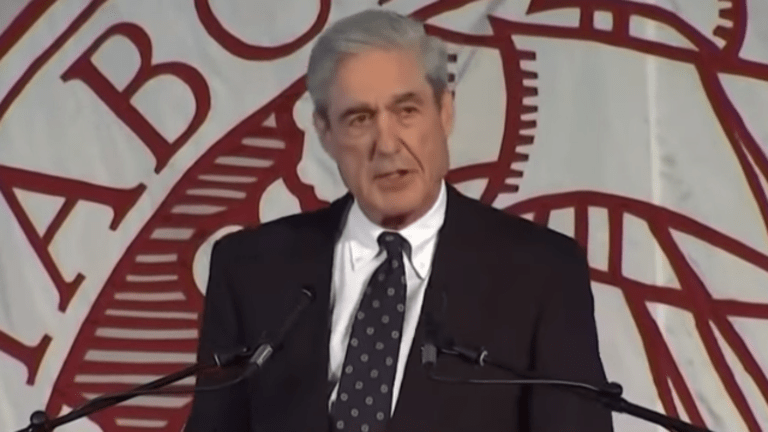 Resolution calling for release of Mueller report blocked again
A resolution calling for the release of the full Mueller report has been blocked by a second time by Senate Majority Leader Mitch McConnell (R-Ky.) 
Sen. Dianne Feinstein (D-Calif.), a member of the Intelligence Committee, pushed for unanimous consent for the Senate to pass the resolution, which cleared the House in a 420-0 vote. 
"The fact is that a four-page summary cannot possibly illuminate what this thorough of an investigation uncovered. I find it so disappointing that so many are rushing to judgment without being able to see the full report or all of the underlying facts," Feinstein said from the Senate floor.
But McConnell struck down her request, informing her that Attorney General William Barr is currently working with Mueller to determine what in the report should be released.
"I have consistently supported the proposition that his report ought to be released to the greatest extent possible, consistent with the law. …I think we should be consistent in letting the special counsel actually finish his work and not just when we think it may be politically advantageous to one side or the other," McConnell added. 
Meanwhile, The Hill reports that Speaker of the House, Nancy Pelosi (D-Calif.) has been working hard to keep the Dems motivated.
"Some people are viewing it as a glass half-full, glass half-empty. I think half-full. There's so many indictments that came out of what he did. People will go to jail from what his investigation is about," Pelosi said, according to an aide who was present at the time.
"Be calm. Take a deep breath. Don't become like them," she added, referring to Republicans. "We have to handle this professionally, officially, patriotically, strategically."
"Let's just get the goods," Pelosi reportedly said.