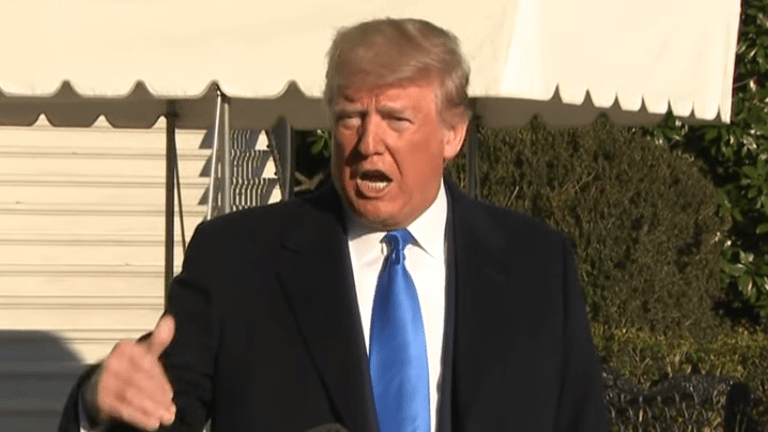 Republicans ignore Trump's pleas to drop impeachment trial
Republicans are moving ahead with the upcoming impeachment trial, much to the dismay of President Donald Trump.
Trump has dismissed the proceedings as a "scam," but Republicans have a constitutional duty to move ahead with the trial, and they intend on doing so.
Sen. John Cornyn, adviser to McConnell, told The Hill, "We've a constitutional duty to perform, and we're going to try to do our best and try not to get too distracted by all the chatter.
Speaker Nancy Pelosi is expected to hold a House vote this week on sending the articles of impeachment to the Senate and naming managers for the impeachment trial.
Sen. Roy Blunt has stated that the caucus believes both Trump and the House managers deserve to make their case in a trial.
"I think he indicated consistently from the previous weeks that he thought he deserved an opportunity in a fair hearing to make his case, and I think that is ultimately what will happen," Blunt said.
Their statements are in response to a tweetstorm whipped up by the president over the weekend.
In a series of tweets, has criticized the Senate for giving the ongoing impeachment proceedings "credibility" by moving ahead with a trial.
"Many believe that by the Senate giving credence to a trial based on the no evidence, no crime, read the transcripts, 'no pressure' Impeachment Hoax, rather than an outright dismissal, it gives the partisan Democrat Witch Hunt credibility that it otherwise does not have. I agree!" Trump tweeted Sunday afternoon.
Senate Majority Leader Mitch McConnell has also shrugged off Trump's comments:
"Senate is ready to fulfill our duty," he said. "We will fulfill our constitutional duty. We will honor the reason for which the Founders created this body, to ensure our institutions and our Republic can rise above short-term factional fever."