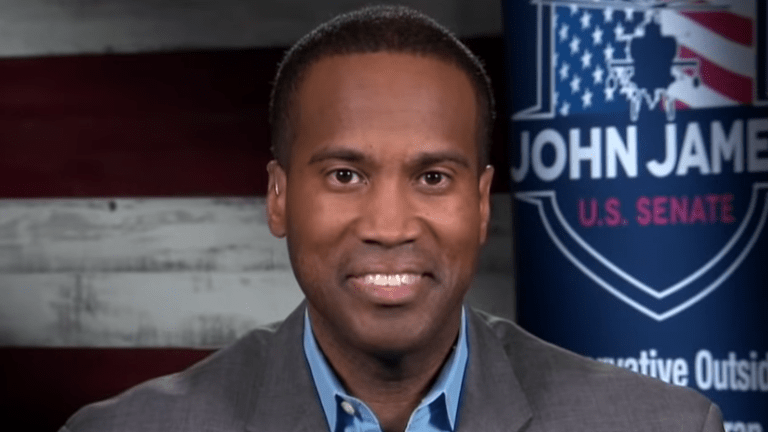 Republican John James announces Senate bid in Michigan
Republican John James has announced his bid for the Senate in Michigan, taking on first-term Democratic Sen. Gary Peters.
"I believe that the time again is to serve," James told Fox News Channel's morning show. "I believe that right now nothing has changed. I still have a passion for service, I still have a clear vision, understand that service before self.
"I also, as a combat veteran, understand the service and sacrifice our veterans make every single day and willing to stand up for this country," James said in his announcement just hours after the 75th anniversary commemoration of the allied invasion on D-Day. 
"Not any party, not any ideology, but putting country first, putting Michigan first, and I'm looking forward to continuing my service."
James also stated that he will be donating 5% of his campaign contributions to charity.
This will be James' second run for Senate. Last year he lost out to Democratic Sen. Debbie Stabenow.
James said in an email to his supporters he would spend the coming months continuing "to run my family business and raise my family" and that an official campaign kickoff will take place "early next year." 
"We are heading in the wrong direction as a country and our leaders in Washington are failing to lead us toward a better and brighter future. I believe I can help lead Michigan toward that future we deserve, and that's why I am running for US Senate," he tweeted promoting his campaign.