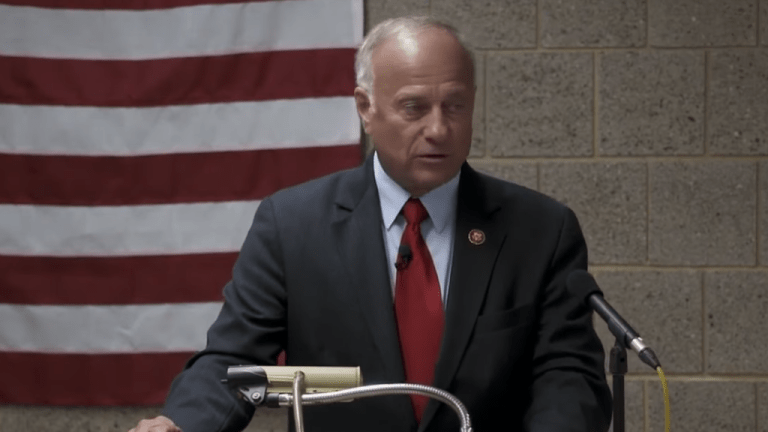 Rep. Steve King wants Apology over Backlash from his 'rape and incest' comments
GOP Rep. Steve King held a news conference over the weekend to state that the media and the Republican Party's leadership owe him an apology in the wake of a controversy stemming from his recent comments about rape and incest. 
"Iowans are significantly more positive than they are negative, and they know it's a misquote, and they know [The Associated Press] has, I'll say, retracted the quote that they initially used because they relied on the Des Moines Register, who did the same," King said, according to news outlet WHO. 
"So when we have a national, viral attack that comes down on a misquote and it's absolutely proven, all the folks that did that attack, I think they owe me an apology, including my own leadership. I don't expect that's going to happen because egos are a little too strong in this business."
King defended his stance on abortion and support of the 'Heartbeat Bill' which would ban the procedure after the detection of a fetal heartbeat, which can occur within six weeks of a pregnancy. Many women are unaware of their pregnancy at six weeks.
"I did not allow exceptions for rape and incest in that bill because those babies that are born as a product of those activities [rape and incest] are as precious as you are or any of my grandchildren are," King added.
It was reported that King made the following statements at the Westside Conservative Club:
"What if we went back through all the family trees and just pulled out anyone who was a product of rape or incest? Would there be any population of the world left if we did that? Considering all the wars and all the rapes and pillages that happened throughout all these different nations, I know that I can't say that I was not a part of a product of that."