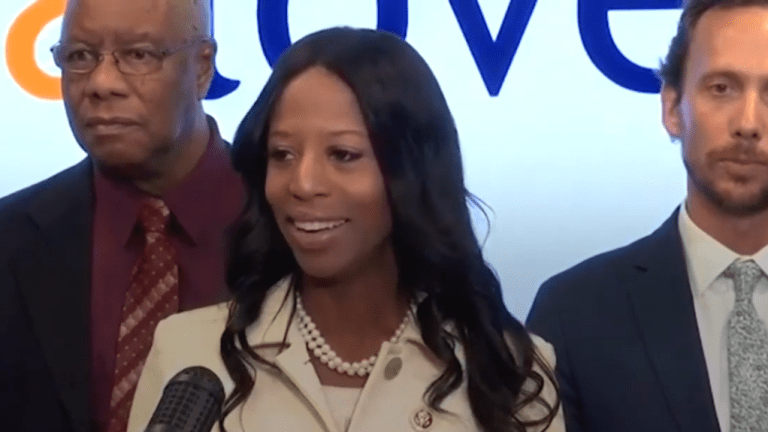 Rep. Mia Love Hurt over Trump's Jabs
Rep. Mia Love has had a come-to-Jesus moment when it comes to her Republican president.
After Love lost the Utah congressional race to Democrat Ben McAdams, President Trump mocked her in a press conference, saying: Mia Love... Gave me no Love."
It's been weeks since Trump's flippant remarks, but Love isn't over it yet and expressed her annoyance.
"The President's behavior towards me made me wonder: What did he have to gain by saying such a thing about a fellow Republican. It was not really about asking him to do more, was it? Or was it something else? Well Mr. President, we'll have to chat about that.

"However, this gave me a clear vision of his world as it is. No real relationships, just convenient transactions. That is an insufficient way to implement sincere service and policy. 

"This election experience and these comments shines a spotlight on the problems Washington politicians have with minorities and Black Americans — it's transactional, it's not personal."
Watch her long-winded rant about the president below.
We don't know why she was so surprised. Trump has shown almost zero loyalty to anybody except his family and press secretary, Sarah Sanders. She should see this as a lesson, a blessing and keep it moving.
Perhaps it's time to join the Blue Wave, Mia?