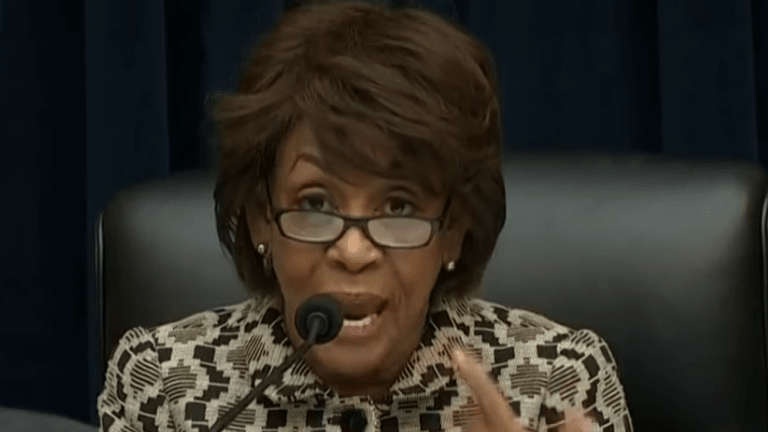 Rep. Maxine Waters blasts Donald Trump's COVID-19 response
Rep. Maxine Waters ripped into President Trump on Monday over his administration's response to the COVID-19.
Using Trump's favored social media platform, Waters tweeted:
"Trump, since you destroyed the WH unit designed to plan for pandemics like #COVID19, you need to stop being duplicitous about the DPA & get more corps to develop masks, respirators, & everything needed to protect hospital workers trying to save lives. Get your act together!" she tweeted on Monday.
She continued, "Trump, stop congratulating yourself!" she wrote. "You're a failure & you've mishandled this #COVID19 disaster! You're not knowledgeable & you don't know more than experts & generals. Your ignorance & incompetence are appalling & you continue to demonstrate that every time you open your mouth!" 
Water and Trump have a well-documented history. Trump has, on numerous occasions, publicly insulted Waters -- often about her IQ.
She also called Trump out after his comments last week about reopening the economy by Easter Sunday -- April 12.
"We're opening up this incredible country. Because we have to do that. I would love to have it open by Easter," Trump said on Fox News.
"I would love to have that. It's such an important day for other reasons, but I'd love to make it an important day for this. I would love to have the country opened up, and rarin' to go by Easter."
The reporter was baffled by Trump's response, and when pressed on why he's pushing for an easter deadline so close to the announcement of stay-at-home orders, he responded, "Easter's a very special day for me."