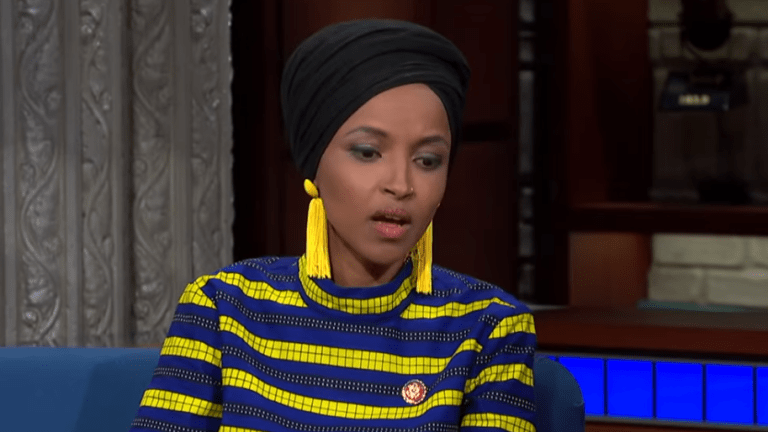 Rep. Ilhan Omar says death threats against her have increased since Trump's 9/11 tweet
Re. Illhan Omar has revealed that death threats against her and her family have increased since Trump's Islamophobic 9/11 tweet.
"Since the President's tweet Friday evening, I have experienced an increase in direct threats on my life — many directly referencing or replying to the President's video. I thank the Capitol Police, the FBI, the House Sergeant at Arms, and the Speaker of the House for their attention to these threats," Omar said in a statement released Sunday evening.
Trump's video tweet came after Omar made remarks about the civil liberties of Muslims in the United States and during her speech, she said that "some people did something," a phrase which was taken completely out of context and distorted to spread Trump's anti-Muslim message.
House Speaker Nancy Pelosi urged the President to take down the video but her pleas only fueled his campaign as he tweeted:
"Before Nancy, who has lost all control of Congress and is getting nothing done, decides to defend her leader, Rep. Omar, she should look at the anti-Semitic, anti-Israel and ungrateful U.S. HATE statements Omar has made," Trump tweeted. "She is out of control, except for her control of Nancy!"
Pelosi also issued a statement saying she had spoken with congressional authorities after Trump's tweet "to ensure that Capitol Police are conducting a security assessment to safeguard Congresswoman Omar, her family and her staff."
Many have been calling for Twitter to ban Donald Trump from Twitter they maintain their neutral stance:
"Blocking a world leader from Twitter or removing their controversial Tweets would hide important information people should be able to see and debate. It would also not silence that leader, but it would certainly hamper necessary discussion around their words and actions," they said via a blog post back in January.