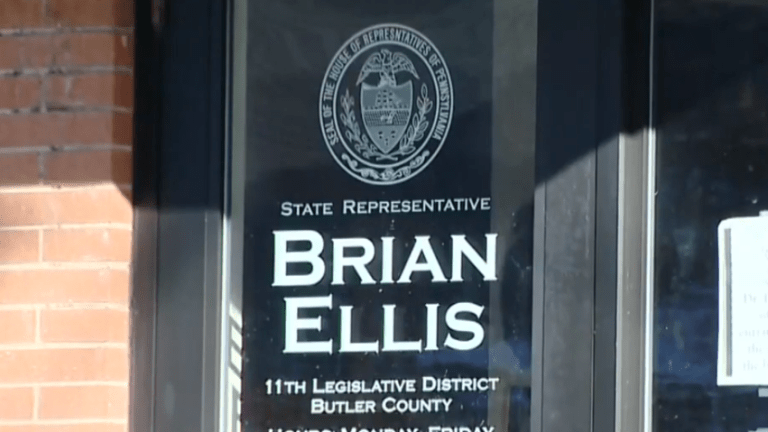 Rep. Brian Ellis resigns after being accused of sexual assault
Pennsylvania State Rep. Brian Ellis has handed in his resignation after he was accused of sexual assault.
Ellis released a statement addressing the allegations, saying:
"It is with immense gratitude to the sacrifices made by my family, the support of my constituents, and the friendship of my colleagues that I have concluded that it is in the best interests of my family, the residents of the 11th House District, and my own health that I resign from the General Assembly," said Ellis, per WTAE.
Ellis is denying the allegations that he had sex with a woman in late 2015 while she was incapacitated and without her consent,
The woman's lawyer, Christine Wechsler, said her client believes she was drugged while having a drink with a friend and that she has no memory of the ensuing 12 hours. She reportedly went to a hospital the next day.
"She reported to doctors that she had no memory of the previous evening and she believed she was sexually assaulted," Wechsler told local press on Friday.
"The goal is to make sure that other women know what this man has done, so that nobody else gets hurt," the alleged victim's advocate Jennifer Storm said.
Al Lindsay, chairman of the Butler County Republican Committee released the following statement regarding the allegations:
"I am surprised at the reaction of the state Republican leaders. For Heaven's sake, he hasn't even been charged with anything. I'm of the opinion that we shouldn't demand someone's resignation until we know whether they're going to be convicted, whether they're going to plead guilty, or something of that nature. Here the gentleman hasn't even been charged, and they're already screaming for his head. I think it's very premature. I'm a little surprised. I don't know their reasons, you see. There may be more to this than I know," Lindsay said.
But House Republican leaders had already publicly recommended Ellis' resignation.