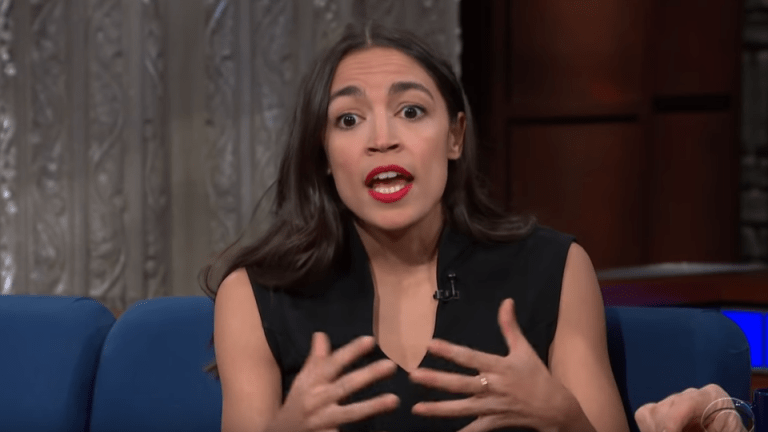 Rep. Alexandria Ocasio-Cortez gives "zero" f*cks about Democrat criticism
Rep. Alexandria Ocasio-Cortez's loud and proud antics have earned her some criticism from her Democratic colleagues, but she claims she gives "zero" f*cks.
Ocasio-Cortez recently appeared on the "The Late Show with Stephen Colbert" and was asked how she felt about certain Dems telling her to "Wait your turn" and "Don't make waves."
"I want to ask this question in a respectful manner, knowing also that you're from Queens, so you will understand this question. On a scale from zero to some, how many f*cks do you give?" Colbert asked her.
"I think it's zero," the controversial politician responded.
She also explained that hunger could also play a part in her bold Twitter comebacks:
 "If you have a blue check, if you're in my mentions, if you're being sassy in a way that I think is unjustified, and if I haven't eaten in two to three hours," she said she will.
She also had some tips for her peers about how they too, could utilize social media for their agendas:
"Rule No. 1 is to be authentic, to be yourself and don't try to be anyone that you're not. So don't try to talk like a young kid if you're not a young kid. Don't post a meme if you don't know what a meme is — that was literally my advice, and I said don't talk like the Founding Fathers on Twitter."
Watch her high-energy interview with Colbert below.