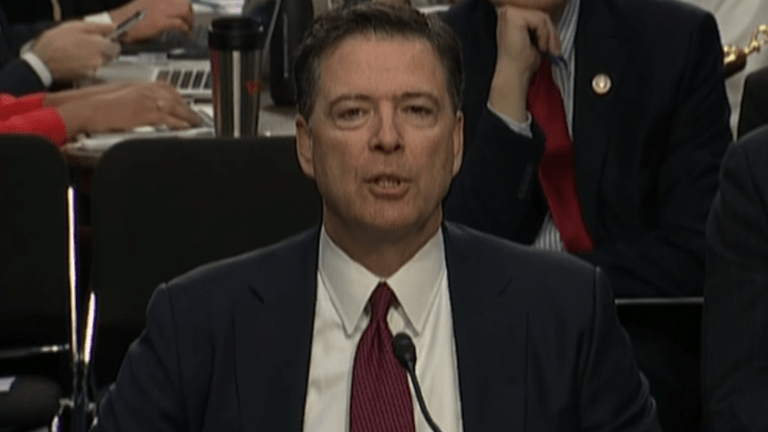 Redacted version of the Mueller report is released
Attorney General William Barr has released a redacted version of special counsel Robert Mueller's report on his lengthy investigation into Russian interference in the 2016 presidential election.
Barr has said that Mueller's report recounts "ten episodes" involving the president and discusses "potential legal theories for connecting these actions to elements of an obstruction offense."
"And as the Special Counsel's report acknowledges, there is substantial evidence to show that the president was frustrated and angered by a sincere belief that the investigation was undermining his presidency, propelled by his political opponents, and fueled by illegal leaks," Barr said.
Mueller also appeared to urge Congress to continue to investigate Trump:
"With respect to whether the President can be found to have obstructed justice by exercising his powers under Article II of the Constitution, we concluded that Congress has the authority to prohibit a President's corrupt use of his authority in order to protect the integrity of the administration of justice," he wrote in the report.
Speaker of the House Nancy Pelosi and Senate Democratic Leader, Chuck Schumer, issued a statement calling for the testimony of Robert Mueller:
"Attorney General Barr's regrettably partisan handling of the Mueller report, including his slanted March 24th summary letter, his irresponsible testimony before Congress last week, and his indefensible plan to spin the report in a press conference later this morning — hours before he allows the public or Congress to see it — have resulted in a crisis of confidence in his independence and impartiality. We believe the only way to begin restoring public trust in the handling of the Special Counsel's investigation is for Special Counsel Mueller himself to provide public testimony in the House and Senate as soon as possible. The American people deserve to hear the truth," she wrote.