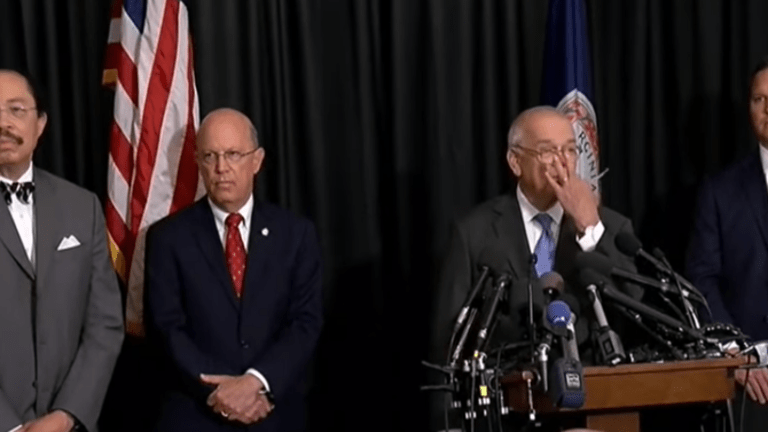 Ralph Northam Blackface inquiry comes to an end
The inquiry into the yearbook of Ralph Northam, which implicated him in a Blackface scandal has finally come to an end.
Back in February, Gov. Ralph Northam of Virginia confessed that he was one of two men in a racist photograph that had been published in a medical school yearbook. He then apologized, said he would do better before declaring that it was not him in the controversial pic.
Northam, who was one of the yearbook editors then worked hard to distance himself from his editing responsibilities.
"No one we interviewed told us the governor was in the photograph, and no one could positively state who was in the photograph," the investigators, hired by Eastern Virginia Medical School wrote in a 55-page report.
The report also stated that "The president of EVMS decided that the school should not take steps to publicly announce the photograph or to call Governor Northam's attention to it."
Northam issued a statement following the release of the report:
"I know and understand the events of early February and my response to them have caused hurt for many Virginians and for that, I am sorry. I felt it was important to take accountability for the photo's presence on my page, but rather than providing clarity, I instead deepened pain and confusion."
At the time, there were calls for Northam to resign from his post as governor, he initially agreed to step down before rescinding the offer to walk away from the position.
One can only hope that the governor has learned his lesson.