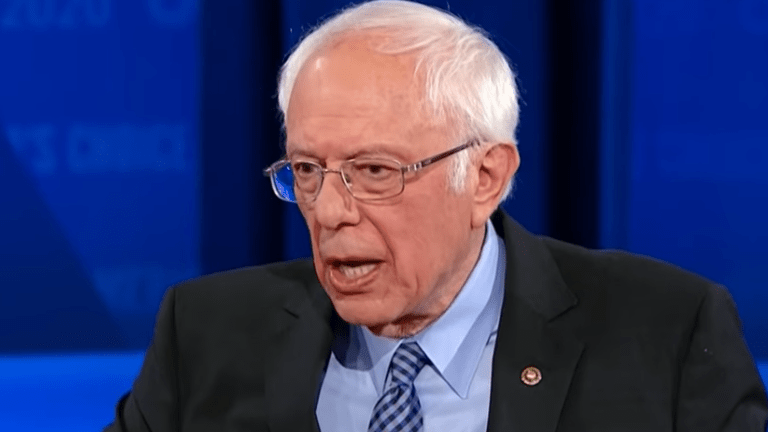 Public Enemy to perform at Sanders rally in L.A. ahead of Super Tuesday
Public Enemy the legendary, political hip-hop group from the East Coast, is set to perform for presidential candidate Bernie Sanders during his rally at the Los Angeles Convention Center Sunday.
The performance comes just two days before Super Tuesday, where 14 states will hold primary elections.
The Sanders campaign unveiled a poster saluting Public Enemy's 1989 single "Fight the Power" to promote the upcoming event.
According to the LA Times, comedian Sarah Silverman and beloved actor Dick Van Dyke will also be there. The rally will take place at the Los Angeles Convention Center, with doors opening at 3 p.m. 
Last week, Sanders sparked controversy after he sat down for an interview where he appeared to praise Fidel Castro's brutal regime.
In a "60 Minutes" interview that aired Sunday, Sanders said he opposed "the authoritarian nature" of the Cuban regime.
"But you know, it's unfair to simply say everything is bad," Mr. Sanders told the host, Anderson Cooper. "When Fidel Castro came to office, you know what he did? He had a massive literacy program. Is that a bad thing? Even though Fidel Castro did it?"
He continued, "Unlike Donald Trump, let's be clear, I do not think that Kim Jong-un is a good friend," Sanders added, "I don't trade love letters with a murdering dictator. Vladimir Putin, not a great friend of mine."
Sanders doubled down on his comments shortly after.
 "When Fidel Castro first came into power ... you know what he did? He initiated a major literacy program. It was a lot of folks in Cuba at that point who were illiterate, and he formed the Literacy Brigade ... and they went out, and they helped people learn to read and write You know what? I think teaching people to read and write is a good thing," Sanders during a televised town hall in response to his critics.