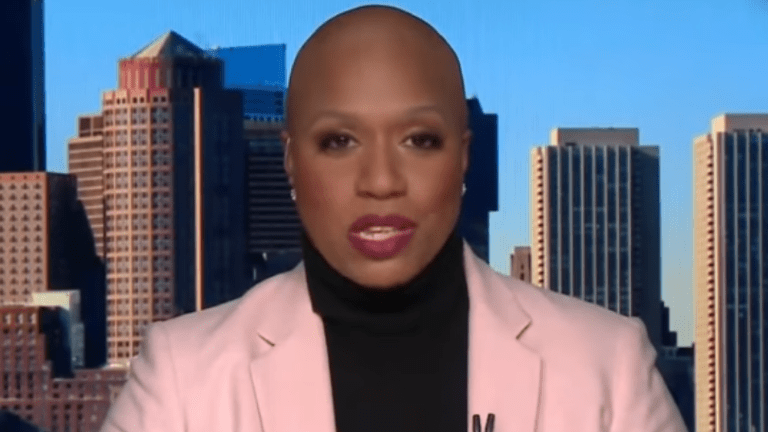 Pressley delivers SOTU address rebuttal
Ahead of President Donald Trump's inevitable acquittal on impeachment charges of abuse of power and obstructing Congress, U.S. Rep. Ayanna Pressley delivered a rebuttal to his Stae of the Union address, vowing to "evict the occupant of the White House."
Pressley spoke of the effects of "racist, xenophobic" policies from an administration that "emboldens white nationalism and promotes bigotry," while she also slammed Housing and Urban Development Secretary Ben Carson, who "refused to say out loud" that housing was a human right.
"Tonight serves as a forceful reminder of the necessity of that work. The occupant of the White House stands impeached by the House of Representatives for abuse of power and obstruction of Congress. This man has time and time again used his office to put his own gain above the safety and security of the American people. But we know the abuses don't end and begin with the charges debated in the House and Senate. Since he was sworn into office more than three years ago, Donald Trump and his Administration have attacked our communities with racist, xenophobic, hateful rhetoric, and even more bigoted, destructive policy. For Donald J. Trump, the cruelty is the point," Pressley said.
"Over the past year, I have seen the bigotry and hatred from this Administration first hand. I visited a detention center on the border and sat with immigrant mothers separated from their children and denied the basic necessities of life. Before I was even sworn in, I stood with advocates and survivors to oppose the nomination of Brett Kavanaugh to the Supreme Court, and later I stood on those same steps of that court to speak out against draconian attacks on the right to safe, legal abortion," she said.
"I sat with my colleagues on the Government Oversight and Reform Committee and questioned Secretary Ben Carson, who refused to say out loud that safe housing is a human right – even as the Administration spent billions to cut taxes for corporations and the top one percent. And every day – in the communities of the Massachusetts 7th and across the country, we see the impact of an Administration that emboldens white nationalism and promotes bigotry.
"Tonight I want to remind Donald J. Trump that I see right through him. The American people, see right through him. Tonight we reject short sighted policies that work for the wealthy and powerful few but leave the worker and the immigrant behind. Whether you're black, brown, or white, no matter your sexual orientation, gender or where you grew up, so many of us want the same things for our families. We want to have enough to thrive, not just survive, and leave to a better future for our children. We deserve decent housing, quality education and medical care. Safe communities, clean air and water. We want to be free. And our destinies are tied," she continued.