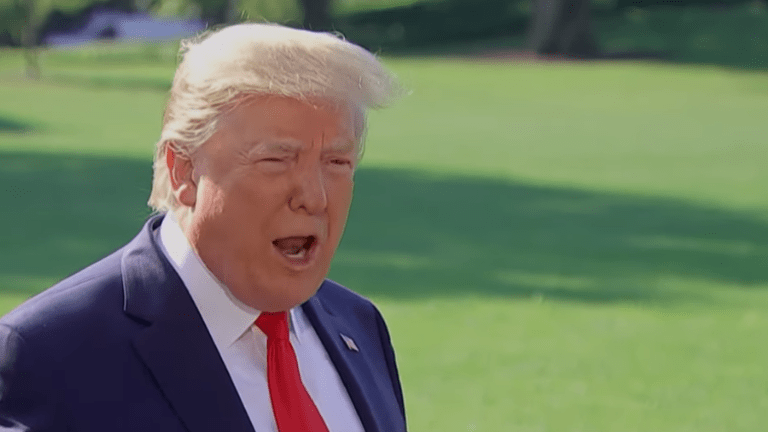 President Trump Says He's "All in Favor" of Background Checks Amid Gun Control Uproar
President Trump has claimed that he is "all in favor" of background checks for weapon purchases in the wake of recent mass shootings.
"I'm looking to do background checks," he told reporters on Wednesday morning. "I think background checks are important. I don't want to put guns into the hands of mentally unstable people or people with rage or hate. Sick people. I'm all in favor of it."
Bur despite his comments, he id doubtful that Congress will be able to agree on banning high-powered weapons.
"You have to have a political appetite within Congress, and so far I haven't seen that," Trump said.
"I think there's a great appetite to do something with regard to making sure mentally unstable, seriously ill people aren't carrying guns, and I've never seen the appetite as strong as it is now," he added. "I have not seen it with regards to certain types of weapons."
Senate Majority Leader Mitch McConnell (R-Ky.) is now coming under intense pressure to act fast on gun legislation.
"We're saying to Leader McConnell: Do the right thing. Gavel the Senate to an emergency session so we can take immediate action," Minority Leader Charles Schumer said during a rally in Long Island, N.Y., pointing the blame firmly at the Republican.
 "Leader McConnell is not putting it on the floor. That's what's holding it back. That's it!"
Speaker of the House Nancy Pelosi also weighed in:
"We have to get this bill passed, and Mitch McConnell is the roadblock to it," Pelosi said.