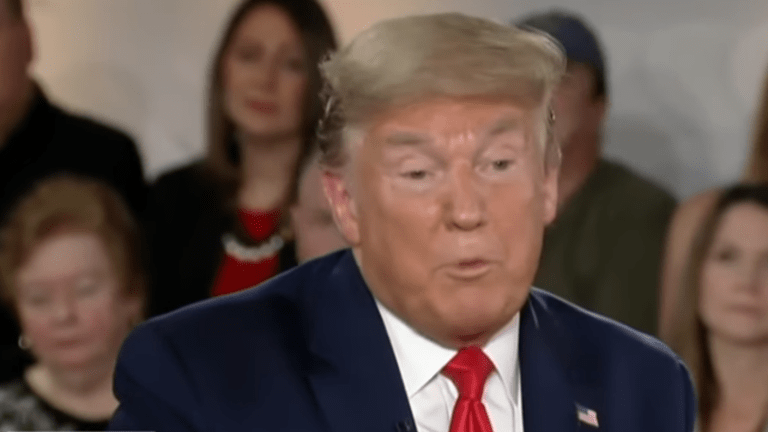 President Trump says he was 'all set' to take on Sanders
President Trump has revealed that he as "all set" to take on Sen. Bernie Sanders ahead of the Super Tuesday votes.
But former vice president Joe Biden shocked the country when he managed to secure more than half of the 14 states that took part in the Super Tuesday events.
"I was all set for Bernie," Trump told Fox News during a town hall in Scranton, Pa. "And then we have this crazy thing that happened on Tuesday, which he thought was Thursday," Trump said.
"I was all set for Bernie, I was ready to go," Trump said. "I think it's going to be very hard for him to come back."
This week alone, South Bend mayor Pete Buttigieg, Sen. Amy Klobuchar, and Michael Bloomberg all announced that they had suspended their campaigns to endorse Biden.
Warren also dropped out of the race but is yet to endorse any of the remaining candidates.
"I'm a believer in using data to inform decisions. After yesterday's results, the delegate math has become virtually impossible –, and a viable path to the nomination no longer exists. But I remain clear-eyed about my overriding objective: victory in November," Bloomberg said in his statement.
"I've known Joe for a very long time. I know his decency, his honesty, and his commitment to the issues that are so important to our country – including gun safety, health care, climate change, and good jobs."
Biden is now the Democratic front-runner as Sanders trails closely behind -- but it's still anybody's game. Sanders could miraculously come out on top, but securing the Warren endorsement could help to boost his campaign.