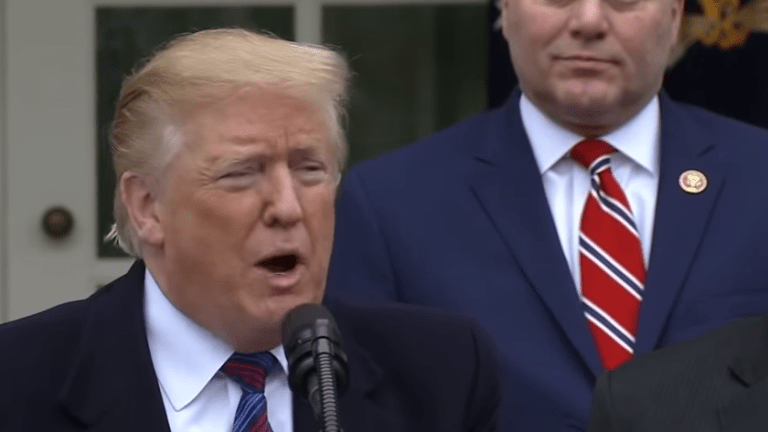 President Trump Denies Working for Russia
President Trump has denied that "worked for Russia" following reports that the FBI opened an investigation into whether he was working on its behalf.
The report was opened shortly after the firing of former FBI director, James Comey.
"I never worked for Russia," Trump told reporters at the White House.
"Not only did I never work for Russia, I think it's a disgrace that you even asked that question because it's a whole big fat hoax," he added.
"What happened with the FBI, I have done a great service for our country when I fired James Comey, because he was a bad cop and he was a dirty cop," Trump told reporters Monday. "He lied. He really lied.
Comey launched an investigation to find out whether Trump's dealing with Russia compromised national security and amounted to obstruction of justice. Special counsel Robert Mueller took over investigation soon afterward as part of the broader probe into Russia's interference in the 2016 election.
Over the weekend, he was interviewed by Fox News' Jeanine Pirro, who asked him on Saturday if he is or has ever worked for Moscow.
Trump called it "most insulting thing I've ever been asked" and called the New York Times "the most insulting article I've ever had written."
"If you read the article you'll see that they found absolutely nothing," he said.
Trump also continued to push his "humanitarian crisis" agenda and the southern border wall.
You can watch his full interview with Pirro below.