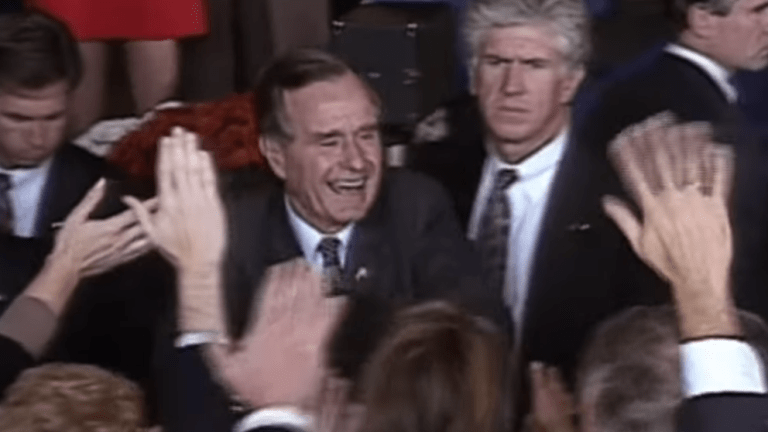 President George H.W. Bush Dies at 94
Former President George H.W. Bush died on Friday in Houston at 94.
The news was announced by his son, former President George H.W. Bush:
"Jeb, Neil, Marvin, Doro, and I are saddened to announce that after 94 remarkable years, our dear Dad has died. George H. W. Bush was a man of the highest character and the best dad a son or daughter could ask for. The entire Bush family is deeply grateful for 41's life and love, for the compassion of those who have cared and prayed for Dad, and for the condolences of our friends and fellow citizens," the statement read.
George W. Bush was the country's 41st president, a World War II veteran and former director of the CIA. President Barack Obama paid tribute to Bush online:
"George H.W. Bush's life is a testament to the notion that public service is a noble, joyous calling. And he did tremendous good along the journey," Obama said in a statement.
Former president Bill Clinton also released a statement:
"Hillary and I mourn the passing of President George H.W. Bush and give thanks for his great long life of service, love, and friendship.
I will be forever grateful for the friendship we formed. From the moment I met him as a young governor invited to his home in Kennebunkport, I was struck by the kindness he showed to Chelsea, by his innate and genuine decency, and by his devotion to Barbara, his children, and their growing brood," he wrote.
His death is drawing parallels between his cool, calm and collected leadership and Trump's cowboy style of presidency.