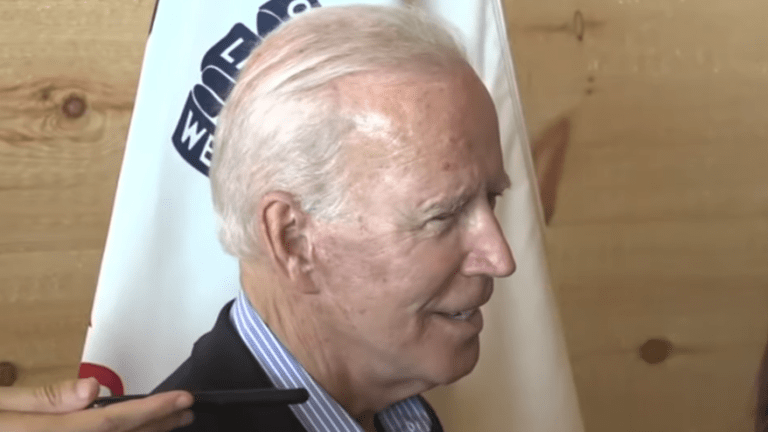 Polls reveal Biden in the lead after third Democratic debate
A new NBC/Wall Street Journal poll has revealed that former Vice President Joe Biden is in the lead in the first national polling after last week's Democratic presidential debate.
Sen. Elizabeth Warren of Massachusetts has traded places with Sen. Kamala Harris to take second place, while Harris has slipped down to fifth place.
Sen. Bernie Sanders of Vermont was at 14%, South Bend, Indiana, Mayor Pete Buttigieg at 7% and Sen. Kamala Harris of California at 5%. Businessman Andrew Yang clocked in at 4%, Sen. Amy Klobuchar of Minnesota at 2% and Sen. Cory Booker of New Jersey at 2%. All the rest of the tested field landed at 1% or less.
The news may come as a shock to some as Biden, who has made a series of blunders throughout his campaign, appeared to imply during the debate that the Black community is not good at parenting.
"We bring social workers into homes and parents to help them deal with how to raise their children," Biden said.
"It's not want they don't want to help. They don't -- they don't know quite what to do. Play the radio, make sure the television -- excuse me, make sure you have the record player on at night, the -- the -- make sure that kids hear words."
But Biden may have won the debate in part with sympathy as he invoked the death of his first wife and child, who lost their lives in a tragic car crash.
"For me, the way I've dealt with it is finding purpose. And my purpose is to do what I've always tried to do and stay engaged in public policy.
"But there's a lot of people been through a lot worse than I have who get up every single morning, put their feet one foot in front of another, without the help I had," he said. "There are real heroes out there. Some real heroes."