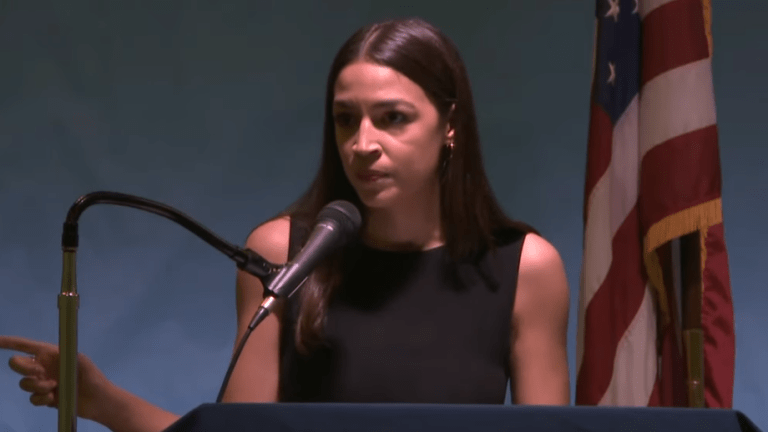 Police Officer who Posted that AOC 'needs a round' has been Fired
A Louisiana cop who called Alexandria Ocasio-Cortez a "vile idiot" who "needs a round" has reportedly been fired.
A fellow officer who reportedly "liked" the Facebook post was also let go.
The news was announced in a press briefing by Gretna Police Chief Arthur Lawson on Monday afternoon. She Charlie Rispoli and another officer, Angelo Varisco, according to WDSU-NBC reporter Christina Watkins.
"It's very, very disappointing," Lawson said. "To insinuate a violent act against a seated U.S. congresswoman... it's completely irresponsible and intolerable."
"This incident, we feel, has been an embarrassment to our department," Chief Lawson added. "These officers have certainly acted in a manner which was unprofessional, alluding to a violent act to be conducted against a sitting U.S. congressman, a member of our government. We're not going to tolerate that."
Rispoli, a 14-year veteran of the Police Department, said in a Facebook post on that Ocasio-Cortez "needs a round — and I don't mean the kind she used to serve," referring to her previous job as a bartender.
"I applaud the investigation," Belinda Constant, the mayor of Gretna, said per the NY Times. "I think it was done appropriately, it was done expeditiously, and it absolutely was the right decision."
Ocasio-Cortez is one of four progressive Democratic congresswomen, known as "the Squad," who have been the target of Trump's social media attacks. Trump has said Ocasio-Cortez and Reps. Ilhan Omar, D-Minn., Ayanna Pressley, D-Mass., and Rashida Tlaib, D-Mich., "hate our country." 
He also told them to "go back" to their "crime-infested" countries.