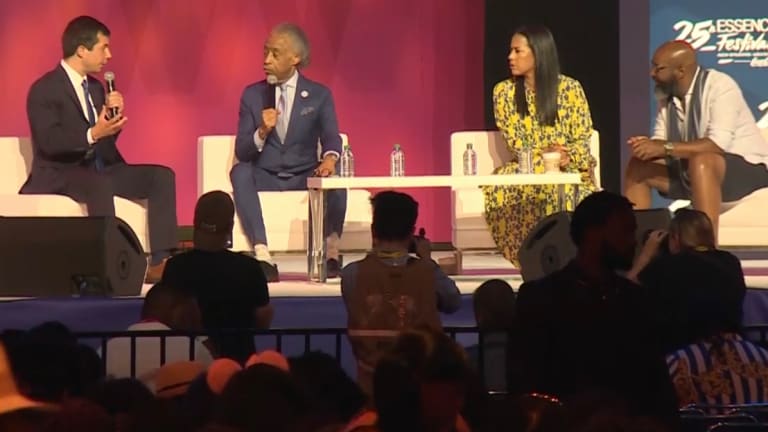 Pete Buttigieg Has Lost a Significant Number of Black Votes Data Shows
Presidential hopeful Pete Buttigieg has been under scrutiny for his laxed reaction to confronting racism in his city. A collection of events from the demotion of the city's first black Police Chief to the fatal shooting of a black man has severely affected his support from his originally loyal black voters.
Mayor of South Bend, Indiana Buttigieg has been in the middle of racial tensions between the city's black community and the police department. The recent murder of Eric Logan by a police officer promoted under Buttigieg has brought protests. The demotion of the city's first black police chief Darryl Boykins has also been unsettling for black voters.
"The Chief Boykins debacle was one of the first things that was a clear indicator that he wasn't connected to this community, he wasn't interested in hearing what the community was saying. He was interested in what he thought, and he kept saying what he thought was the best for our community," said opponent Henry Davis J Davis.
Clashes between city council members and the black community are largely due to Buttigieg negligence over his abandoned housing initiative. His promise to redevelop housing areas has seemingly been pushed aside, being the greatest cost for the black citizens.
According to data from Politico, these instances have greatly influenced his support from black voters. The report shows that Buttigieg first lost support from black voters during his re-election campaign in 2015. Though he still claimed victory, the dissatisfaction evidently carries into the Democratic race.
Buttigieg seems to be doing damage control, appearing at the Essence Fest at the New Orleans Convention Center with mixed reactions and reviews. 
"I congratulate him for just having the courage to… present his white face to a black audience" one attendee said.
With his controversies continuing to be exposed on the Democratic campaign, will he make a comeback now that his history is under a national microscope?