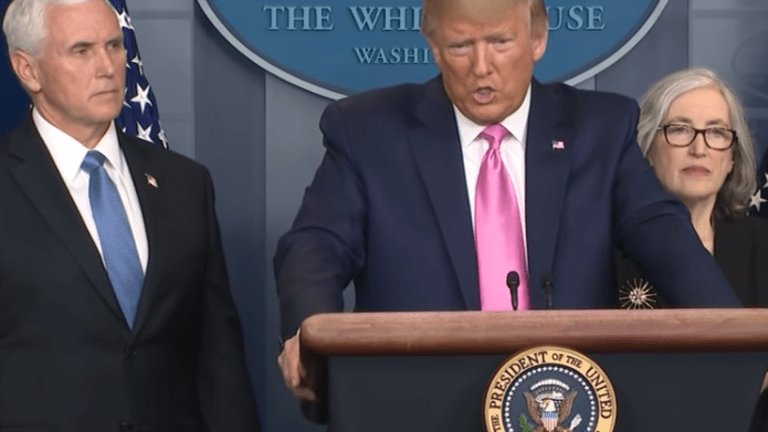 Pence on Trump's coronavirus address 'I don't think there's confusion'
Vice President Mike Pence set out to shut down any confusion surrounding President Donald Trump's address to the nation about coronavirus.
"I don't think there's confusion," Pence of the conflicting information in Trump's address to the nation.
Trump charged Pence as the lead for the administration's response to the crisis, spoke CNN's Alisyn Camerota on New Day on Thursday. 
As of Monday, public health labs in all 50 states and Washington, DC, are able to test for novel coronavirus, according to the CDC. 
"The overall recommendation to Americans is to use common sense, practice good hygiene, and keep a special eye on seniors with chronic underlying health conditions," Pence said.
Critics were wary of the appointment given Pence's track record and are eager to remind the administration about Pence's "slow and inadequate response" to the nation's first HIV outbreak linked to the injection of oral painkillers in 2015. 
"As Governor of Indiana, an HIV/AIDS epidemic flourished until he allowed public health—not ideology—to direct policy & response," Leana Wen, the past head of Planned Parenthood tweeted. "I hope he now follows the guidance of the exceptional career public health leaders @CDCgov & in the admin."
Vermont Sen. Bernie Sanders also hopped on the social media to mock the Pence, tweeting that Trump's response to the global pandemic included enlisting "VP Pence, who wanted to `pray away' HIV epidemic, oversee the response."