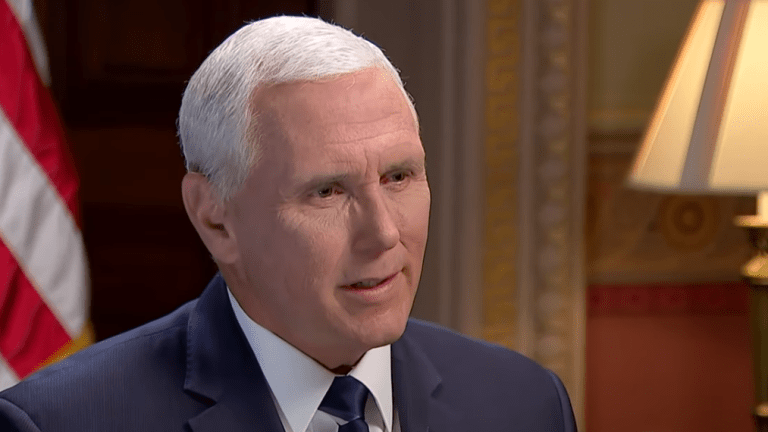 Pence defends Trump's orders to ban the raising of LGBT flags at embassies during Pride Month
Vice President Pence has defended the State Department's decision to ban U.S. embassies from flying rainbow flags on their flagpoles during LGBT Pride Month.
Speaking with NBC News Pence revealed that he was aware of the orders and that the State Department has "indicated" that the American flag should be the only flag flying on U.S. embassies' flagpoles. 
"We both feel that way very passionately, but when it comes to the American flagpole and American embassies and capitals around the world, having the one American flag fly is the right decision," he said. He added that the Trump administration "put no restrictions" on U.S. embassies placing gay pride flags elsewhere.
But many are not shocked by Pence's stance. When he served a governor of Indiana, he faced backlash for enabling anti-gay discrimination.
State Department spokeswoman Morgan Ortagus explained that Secretary of State Mike Pompeo believed only American flags should be flown on the flagpoles outside embassies. 
"Pride Month that we're in right now is celebrated around the world by many State Department employees, by many embassies," Ortagus said in a press briefing. "The secretary has the position that, as it relates to the flagpole, that only the American flag should be flown there."
Despite his ban, Trump appeared to show support for the LGBT community during pride month publicly:
"As we celebrate LGBT Pride Month and recognize the outstanding contributions LGBT people have made to our great Nation, let us also stand in solidarity with the many LGBT people who live in dozens of countries worldwide that punish, imprison, or even execute individuals...." he tweeted.