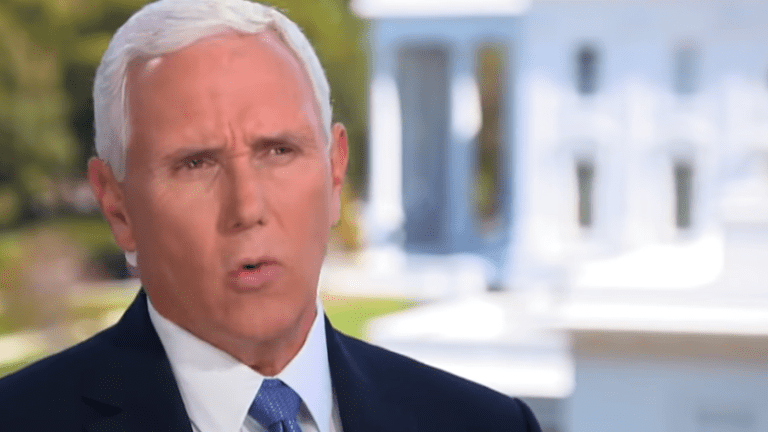 Pence defends Trump following Ukraine call transcript release
Vice President Mike Pence has defended President Trump, stating that he has been "completely vindicated" by the released transcript of his call with Ukraine's president.
"The president did nothing wrong," Pence told Fox News' Lou Dobbs. 
"He had a conversation with a world leader [and] spoke about issues that were appropriate issues related to our strong relationship with Ukraine, and it was nothing more than that."
"From the day after the election, Democrats have been trying to overturn the results" of the 2016 election, Pence said, and "it's just not going to work." 
The only time we really hear from Pence is to leap to the defense of Trump.
The Trump administration released five pages of the transcript of the president's Jul. 25 phone call with Ukrainian President Volodymyr Zelensky, where he urged Zelensky to probe into presidential candidate and former Vice President Joe Biden and Biden's son, Hunter.
In a statement, Justice Department spokesperson Kerri Kupec said that the Justice Department had determined that "there was no campaign finance violation and that no further action was warranted."
"In August, the Department of Justice was referred a matter relating to a letter the director national intelligence had received from the inspector general for the intelligence community regarding a purported whistleblower complaint. The inspector general's letter cited a conversation between the president and Ukrainian President Zelensky as a potential violation of federal campaign finance law, while acknowledging that neither the inspector general nor the complainant had firsthand knowledge of the conversation," Kupec said. 
House Speaker Nancy Pelosi formally launched an impeachment inquiry into Trump's call with the foreign leader this week.