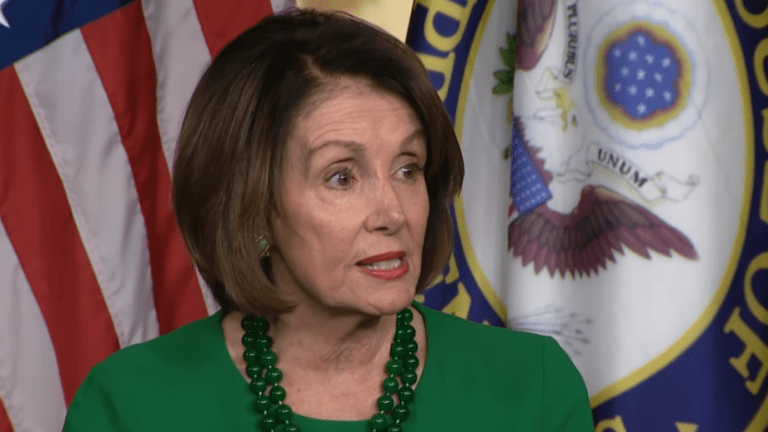 Pelosi: Trump has 'betrayed his oath of office'
Speaker Nancy Pelosi's office has released a "fact sheet" laying out what Democrats their evidence against President Trump in their investigation of the president's efforts to pressure the Ukrainian government to investigate a political rival.
"President Trump has betrayed his oath of office, betrayed our national security and betrayed the integrity of our elections for his own personal political gain," the document reads.
The report details Trump's alleged "shakedown" of Ukrainian President Volodymyr Zelensky, who he urged to investigate Vice President Joe Biden and the subsequent "cover-up."
According to Pelosi, Trump worked tirelessly to silence those in his administration who opposed his efforts against Biden. She also included quotes from U.S. Ambassador Bill Taylor, who called the administration's plan to withhold aid "crazy."
Trump decried Pelosi's claims during a recent sitdown.
"Pelosi, she's crazy," Trump said to Sean Hannity. 
"It's supposed to be for high crimes and misdemeanors," Trump said of the boundaries for presidential impeachment.
Biden had spoken out about the Ukraine scandal, claiming that Trump "indicted" then "convicted himself" when he asked foreign nations to investigate the presidential candidate and his son.
"He should be impeached," Biden said per POLITICO. "He's shooting holes in the Constitution, and we cannot let him get away with it. This isn't a game, this is deadly serious."
Of course, Trump hopped on Twitter to rip into the Democrat.
"So pathetic to see Sleepy Joe Biden, who with his son, Hunter, and to the detriment of the American Taxpayer, has ripped off at least two countries for millions of dollars, calling for my impeachment — and I did nothing wrong," Trump wrote. "Joe's Failing Campaign gave him no other choice!"