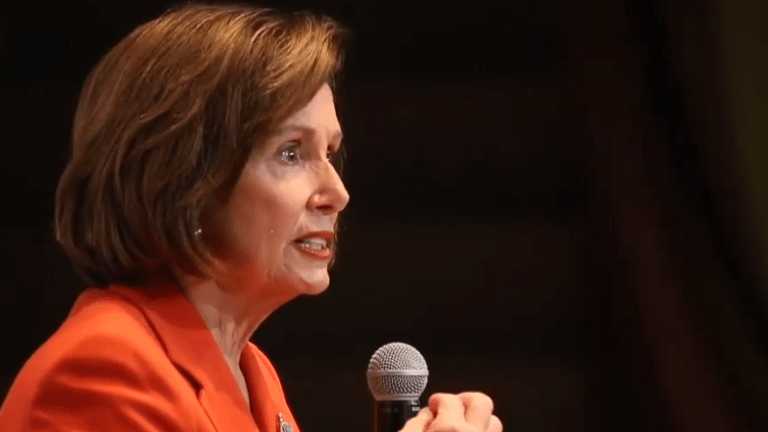 Pelosi: 'The president abused his power'
House Speaker Nancy Pelosi has continued her fearless pursuit of President Trump, accusing him of "abusing his power."
Pelosi made her feelings clear in a "Dear Colleague" letter sent to members of her Democratic caucus.
"The facts are uncontested: that the President abused his power for his own personal, political benefit, at the expense of our national security interests. The weak response to these hearings has been, 'Let the election decide,'" Pelosi writes.
"That dangerous position only adds to the urgency of our action, because the President is jeopardizing the integrity of the 2020 elections."
After almost two years of hesitation surrounding the impeachment of Trump, his recent dealings with Ukraine were enough to persuade Pelosi to move ahead with impeachment proceedings.
"The fact is, the aid was only released after the whistleblower exposed the truth of the President's extortion and bribery, and the House launched a formal investigation," Pelosi continues.
"None of us comes to Congress to impeach a President, but rather to make progress for America's working families. However, our first order of business is our oath to support and defend the Constitution from all enemies foreign and domestic. As such, we are custodians of the Constitution and, For The People, defenders of our democracy."
During an interview published on Sunday, Pelosi slammed Trump's alleged intimidation of the whistleblower who alleges that Trump sought to get Ukraine to open investigations into former Vice President Joe Biden and his son Hunter Biden.
"I will make sure he does not intimidate the whistleblower," Pelosi said in an interview which aired on CBS's Face The Nation. "I told the president you're in my wheelhouse when you come after the whistleblower."
Pelosi vowed that the identity of the source would be protected at all costs.
"This is really important, especially when it comes to intelligence, that someone who would be courageous enough to point out truth to power and then through the filter of a Trump-appointed inspector general who found it of urgent concern and then took it to the next steps."