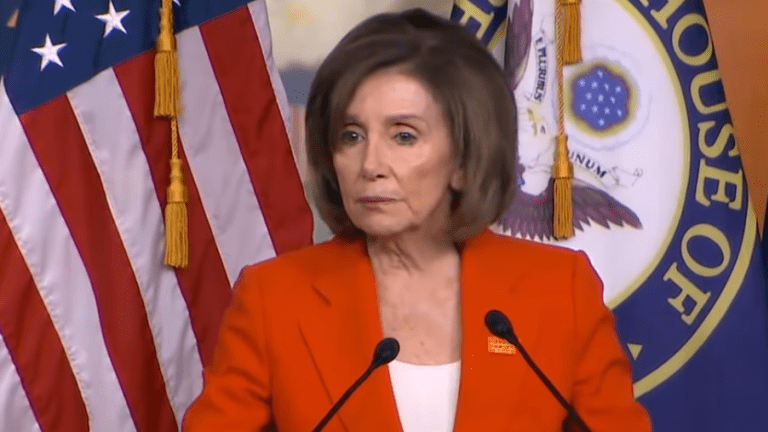 Pelosi reportedly wants Trump 'in prison'
Speaker of the House Nancy Pelosi has reportedly told her party that she wants President Trump "in prison."
"I don't want to see him impeached," Pelosi said, according to Politico. "I want to see him in prison."
Last week, Pelosi accused Trump of engaging in a "cover-up" over special counsel Robert Mueller's investigation into Russian interference in the 2016 election. Her recent remarks echo the previous statement by Pelosi, who said last month, "we believe that no one is above the law, including the president of the United States."
Pelosi had been reluctant to impeach the president, as she feared that it may play into Trump's hands of securing a second term.
House Judiciary Chairman Jerry Nadler has confirmed that they are eyeing impeachment proceedings:
"We are investigating all of the things we would investigate, frankly, in an impeachment inquiry," Nadler said on CNN. He did not answer directly when he was asked whether he and Pelosi were on the same cage when it comes to launching the proceedings.
"When that decision has to be made, it will be made not by any one individual, it will be made probably by the caucus as a whole," Nadler added. "Certainly Nancy will have the largest single voice in it."
House Intelligence Chairman Adam Schiff also weighed in:
"I think we're going to do what's right for the country, and at this point, the speaker hasn't reached the conclusion and I haven't had either. It's not best for the country to put us through an impeachment proceeding that's destined for a failure in the Senate. That calculus may change if the President continues to demonstrate his unfitness for office."