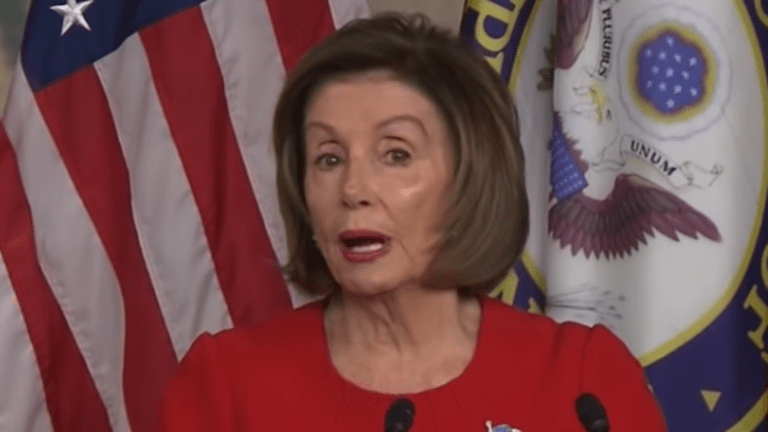 Pelosi on Trump's dealings with the Ukraine: 'That's bribery'
House Speaker Nancy Pelosi has stated that President Donald Trump's actions in the Ukraine scandal amount ti "bribery" and that Trump has pretty much confirmed it.
"What the President has admitted to and says it's perfect, I've said it's perfectly wrong. It's bribery," Pelosi said during a recent news conference.
"The bribe is to grant or withhold military assistance in return for a public statement of a fake investigation into the elections. That's bribery," she said.
Despite Trump repeatedly denying that a quid pro quo agreement ever took place, the evidence is damning. The transcripts from his call to the Ukraine Prime Minister, Volodymyr Zelensky, make it clear that Trump attempted to pressure Zelensky into investigating political challenger, former Vice president Joe Biden and his son, Hunter Biden.
"The devastating testimony corroborated evidence of bribery uncovered in the inquiry and that the president abused power and violated his oath by threatening to withhold military aid and a White House meeting in exchange for an investigation into his political rival," Pelosi continued.
The walls on Trump appear to be closing in.
Earlier this week, he denied any knowledge of a phone call that he allegedly had with U.S. ambassador to the European Union Gordon Sondland regarding his interactions with the Ukraine.
"I know nothing about that. First time I've heard it," Trump told reporters during a press conference with Turkish President Recep Tayyip Erdoğan.
"I've never heard this. In any event, it's more secondhand information, but I've never heard it," Trump continued.
But William Taylor, the top U.S. diplomat in Ukraine, testified during the impeachment inquiry that a staffer told him that Trump called Sondland on July 26 to inquire about investigations sought by his personal attorney Rudy Giuliani.
According to Taylor, the call with Sondland came just a day after Trump asked Ukrainian President Volodymyr Zelensky to investigate the 2016 election interference as well as former Vice President Joe Biden and his son's business dealings in Ukraine.
"Ambassador Sondland told President Trump that the Ukrainians were ready to move forward. Following the call with President Trump, the member of my staff asked Ambassador Sondland what President Trump thought about Ukraine. Ambassador Sondland responded that President Trump cares more about the investigations of Biden, which Giuliani was pressing for," Taylor said on Wednesday during the hearing.