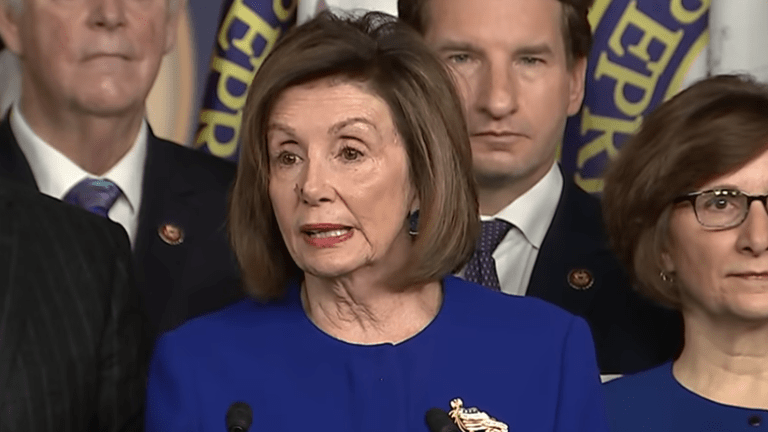 Pelosi: 'In America, no one is above the law'
Speaker Nancy Pelosi sent a letter to members of the caucus on the eve of the looping impeachment vote, asking fellow House Democrats to "join me on the Floor" on Wednesday as the chamber votes on the articles against Trump.
"No Member came to Congress to impeach a President. But every one of us, as our first act as a Member of Congress, stood on the House Floor, raised our hand and took a sacred oath: 'I do solemnly swear that I will support and defend the Constitution of the United States against all enemies, foreign and domestic.' That oath makes us Custodians of the Constitution. If we do not act, we will be derelict in our duty," Pelosi wrote.
She continued that the House-led impeachment inquiry has been "fair, transparent and deliberative," adding that "very sadly, the facts have made clear that the President abused his power for his own personal, political benefit and that he obstructed Congress as he demanded that he is above accountability, above the Constitution and above the American people."
"In America, no one is above the law," she wrote. She then urged the House members to "support and defend our Constitution from all enemies, foreign and domestic."
Her letter comes after Trump delivered a blistering six-page letter to Pelosi, referring to the impeachment proceedings as an "impeachment fantasy" and accusing her of violating the constitution.
"It is time for you and the highly partisan Democrats in Congress to immediately cease this impeachment fantasy and get back to work for the American People. While I have no expectation that you will do so, I write this letter to you for the purpose of history and to put my thoughts on a permanent and indelible record," Trump wrote.