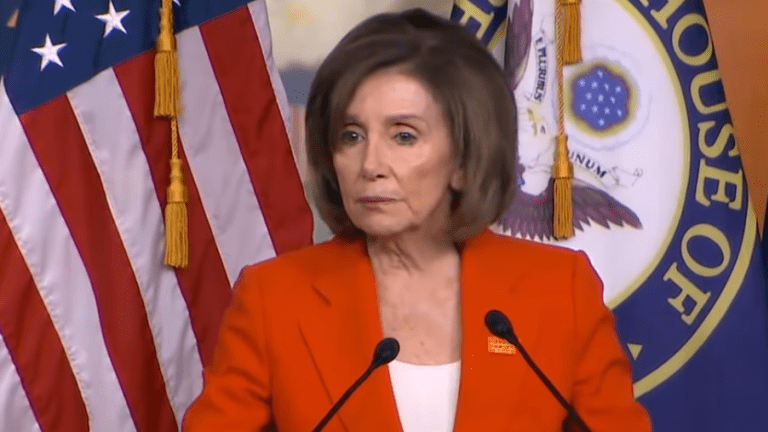 Pelosi: 'If the goods are there you must impeach'
It appears that Speaker of the House Nancy Pelosi has done a complete 180 when it comes to her thoughts on impeaching Trump.
According to Pelosi, censure is off the table when it comes to the sitting president.
"I think censure is just a way out," Pelosi said during a breakfast with reporters in Washington.
"If you're going to go, you've got to go. If the goods are there, you must impeach. And censure is nice, but it is not commensurate with the violations of the Constitution — should we decide that's the way to go," she added per The Hill. "That's my view."
Pelosi added that censure would be "a day at the beach for the president, or at his golf club, or wherever he goes."
That's certainly very likely. We are far beyond a simple slap on the wrist.
Last month, Pelosi accused Trump of a cover-up:
"We do believe that it is important to follow the facts, we believe that no one is above the law, including the president of the United States, and we believe the president of the United States is engaged in a cover-up, in a cover-up," she told reporters on Capitol Hill.
House Judiciary Chairman Jerry Nadler confirmed earlier this month that they are eyeing impeachment proceedings:
"We are investigating all of the things we would investigate, frankly, in an impeachment inquiry," Nadler said on CNN. He did not answer directly when he was asked whether he and Pelosi were on the same cage when it comes to launching the proceedings.
"When that decision has to be made, it will be made not by any one individual, it will be made probably by the caucus as a whole," Nadler added. "Certainly Nancy will have the largest single voice in it."