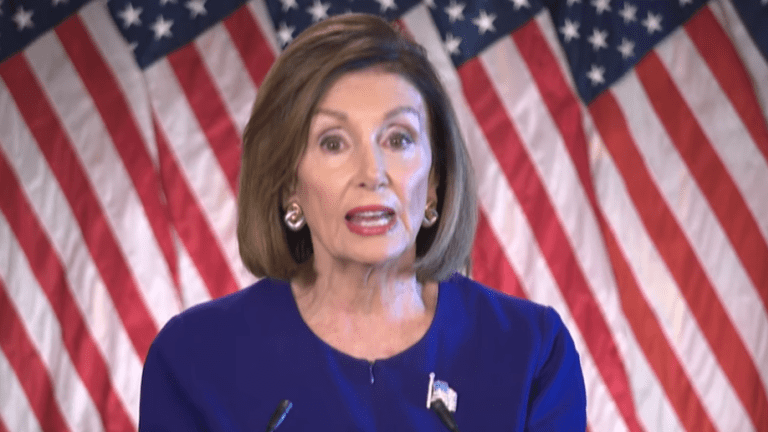 Pelosi announces official impeachment inquiry into President Trump
House Speaker Nancy Pelosi announced a formal impeachment inquiry into President Donald Trump over reports that he pressured a foreign leader in an effort to target a political rival.
"Today, I am announcing the House of Representatives moving forward with an official impeachment inquiry," Pelosi said in a brief speech in the Capitol, adding, "The President must be held accountable. No one is above the law."
"Actions taken to date by the President have seriously violated the Constitution," Pelosi continued.
The inquiry comes after Trump's admitted to discussing Vice President Joe Biden and his son in his phone call with the Ukrainian President. 
"This week, the President has admitted to asking the President of Ukraine to take actions which would benefit him politically. The actions of the Trump presidency revealed the dishonorable fact of the President's betrayal of his oath of office, betrayal of our national security and betrayal of the integrity of our elections," Pelosi said in her public remarks.
Pelosi has been reluctant to impeach Trump in the past, as she feared that it would play into his hands. Trump, the king of spin, tends to rely on hyperbole than facts - and sometimes just plain ol' lies.
"For the past several months we have been investigating in our committees and litigating in the courts so that the House can gather all the relevant facts and consider whether to exercise its full Article I powers, including a constitutional power of the utmost gravity, approval of articles of impeachment."
Pelosi added, "I can say with authority the Trump administration's actions undermine both our national security and our intelligence and our protections of whistleblowers."
Impeaching Trump really needs to be a bi-partisan effort, but during his term, the GOP has selected to turn a blind eye to his unconstitutional shenanigans, to retain power.