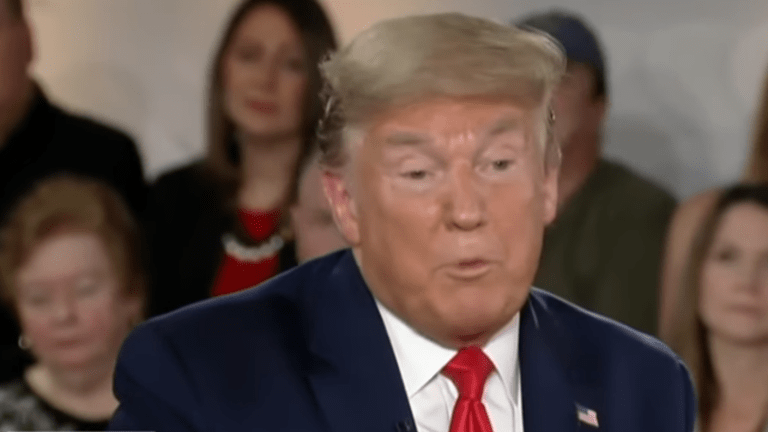 Outrage as Trump refers to COVID-19 as 'Chinese virus'
President Trump has once again sparked outrage as he referred to the COVID-19 virus, a deadly strain of the coronavirus, as the "Chinese virus" on Twitter.
Trump, who has previously called the disease a "foreign virus," tweeted, "The United States will be powerfully supporting those industries, like Airlines and others, that are particularly affected by the Chinese Virus." 
Several high profile politicians immediately took to Twitter to condemn Trump's remarks.
"If you're looking for someone to pin this crisis on, try the guy who made up a phony Google website or promised testing kits that he STILL hasn't delivered," New York mayor Bill de Blasio tweeted. "Our Asian-American communities — people YOU serve — are already suffering. They don't need you fueling more bigotry."
Renowned pastor Eugene Cho also tweeted his discontent.
"Mr. President: This is not acceptable. Calling it the "Chinese virus" only instigates blame, racism, and hatred against Asians - here and abroad. We need leadership that speaks clearly against racism; Leadership that brings the nation and world together. Not further divides."
Chinese Ministry of Foreign Affairs spokesman Geng Shuang slammed the tweet. "We are very angry and strongly oppose it," he said at a news conference, "The U.S should redress its mistake and stop baseless attacks against China."
During the briefing on Monday, Trump advised people to avoid gathering in groups of more than ten people. He also urged Americans to avoid eating and drinking at bars, restaurants, and food courts and work or attend school from home whenever possible. 
"This is a bad one. This is a very bad one."