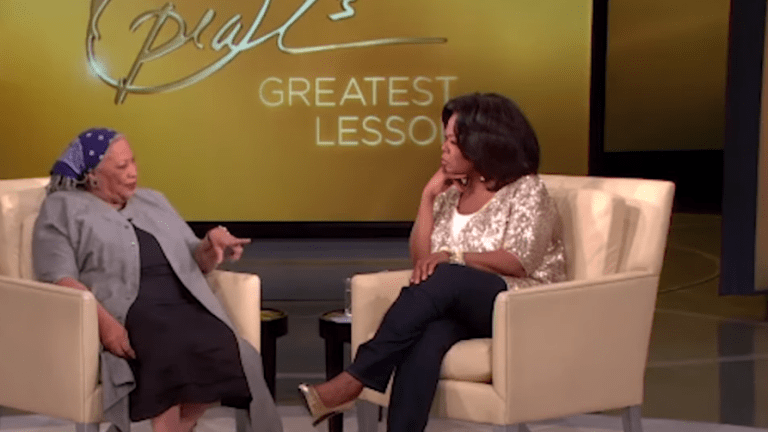 Oprah Winfrey Reacts to Toni Morrison's Passing: 'There is no Greater Writer'
Oprah Winfrey, a longtime friend of the late author, Toni Morrison has reacted to the news of her death in an interview with Variety.
"When it actually does happen it's always worse than you imagine," Winfrey told Variety in an interview Tuesday.
The news of Morrison's passing rocked the world, but Winfrey holds her in the highest esteem, saying "there is no greater writer."
"She changed the experience of reading for me, it was more than about reading, it was about understanding the deep origins of wounds that have affected the African American culture for years and being able to give meaning to those wounds through her language," Winfrey said. "For me there is no greater writer, there is no one who has been able to affect and have the impact, particularly on my life, and I think on African American culture the way she did. For me there is no one else."
After the news of Morrison's death was confirmed, Winfrey took to her Instagram and posted a loving tribute to the writer.
"In the beginning was the Word. Toni Morrison took the word and turned it into a Song…of Solomon, of Sula, Beloved, Mercy, Paradise Love, and more," Winfrey wrote.
"She was our conscience. Our seer. Our truth-teller. She was a magician with language, who understood the Power of words. She used them to roil us, to wake us, to educate us and help us grapple with our deepest wounds and try to comprehend them," she continued.
"It is exhilarating and life-enhancing every time I read and share her work. This pic was her first appearance on the Oprah Show.
She was Empress-Supreme among writers. Long may her WORDS reign!"