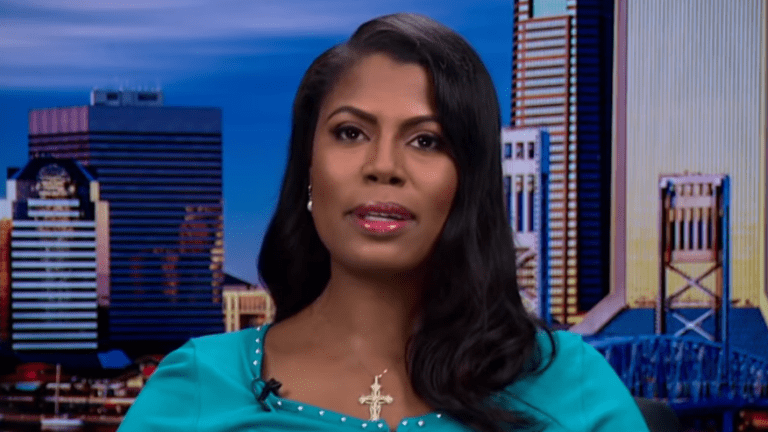 Omarosa Sued by Justice Department over Ethics Violation
The Department of Justice has filed a lawsuit against Omarosa Manigault-Newman a so-called ethics violation.
Manigault-Newman served as an adviser to President Donald Trump before then-Chief of Staff John Kelly abruptly fired her.
The former 'Apprentice' star's official title during her time at the White House was the director of communications of the White House Office of Public Liaison. Her annual salary was $179,700 a year, the top pay allowed by law for White House aides. 
The DOJ has filed the civil complaint in federal court in Washington; the department said Manigault Newman failed to file a financial disclosure report despite several emails reminding her to do so. The report is required of employees who leave government jobs. 
They are seeking a $50,000 penalty against Manigault-Newman. 
Manigault-Newman's attorney, John Phillips, has accused the White House of using the Justice Department to retaliate against Manigault Newman.
"Once again, the White House chooses to abuse process and use the Department of Justice to carry out retaliation. The lawsuit alleges that Omarosa Manigault Newman' knowingly and willfully' failed to file a report. This is untrue," he said in a statement.
He also states that the documents that the DOJ is suing her over were confiscated when she left the White House.
"Omarosa Manigault Newman cannot even get a straight answer about the amount of materials wrongfully possessed," Phillips said. "This is premature, retaliatory, and yet another attempt to silence a dissenting voice."
Last year, she released a book entitled 'Unhinged,' which accused Trump of being a "racist."