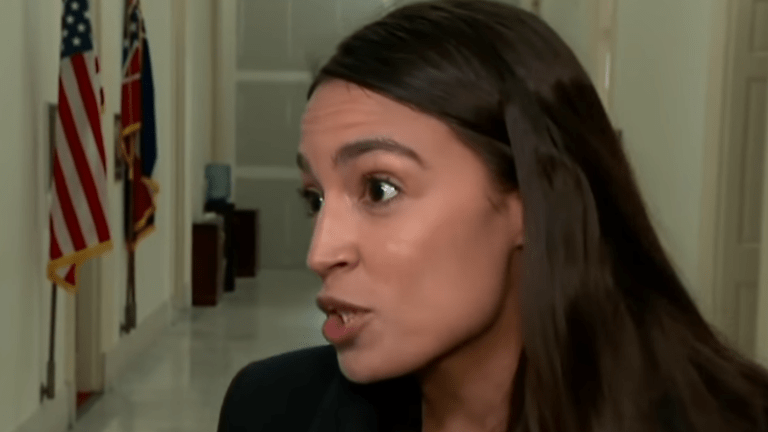 Ocasio-Cortez defends Rep. Illhan Omar
Rep. Alexandria Ocasio-Cortez has come to the aid of fellow Rep. Ilhan Omar over statements she made which caused a backlash and an outcry of that allegations of anti-Semitism.
As the House gears up to vote on a resolution condeming Omar's alleged anti-semitic comments, Ocasio-Cortez wants to know why the matter is being handled in such a manner. 
"One of the things that is hurtful about the extent to which reprimand is sought of Ilhan is that no one seeks this level of reprimand when members make statements about Latinx + other communities (during the shutdown, a GOP member yelled 'Go back to Puerto Rico!' on the floor)," Ocasio-Cortez tweeted.
"It's not my position to tell people how to feel, or that their hurt is invalid. But incidents like these do beg the question: where are the resolutions against homophobic statements? For anti-blackness? For xenophobia? For a member saying he'll 'send Obama home to Kenya?'"
She was of course, referencing a newly surfaced video of Rep. Mark Meadows stating that Obama should "go back to Kenya."
Meadows claimed that he is not racist and successfully managed to divert the media's attention from the scandal, but Ocasio-Cortez does make a solid point - where is the outrage?
She continued to tweet:
"In this administration + all others, we should actively check antisemitism, anti-blackness, homophobia, racism, and all other forms of bigotry. And the most productive end goal when we see it is to educate and heal. It's the difference btwn "calling in" before "calling out."
"Calling out" is one of the measures of last resort, not 1st or 2nd resort. We do it when repeated attempts to "call in" are disrespected or ignored. And I believe that Ilhan, in her statement a few weeks ago, has demonstrated a willingness to listen+work w/impacted communities."
Omar came under fire over a since-deleted tweet from 2012:
 "Israel has hypnotized the world, may Allah awaken the people and help them see the evil doings of Israel. #Gaza #Palestine #Israel," she wrote.
She has since issued the following apology:
Anti-Semitism is real and I am grateful for Jewish allies and colleagues who are educating me on the painful history of anti-Semitic tropes. My intention is never to offend my constituents or Jewish Americans as a whole. We have to always be willing to step back and think through criticism, just as I expect people to hear me when others attack me for my identity. This is why I unequivocally apologize."
But the Conservatives seem insistent on pushing the matter.